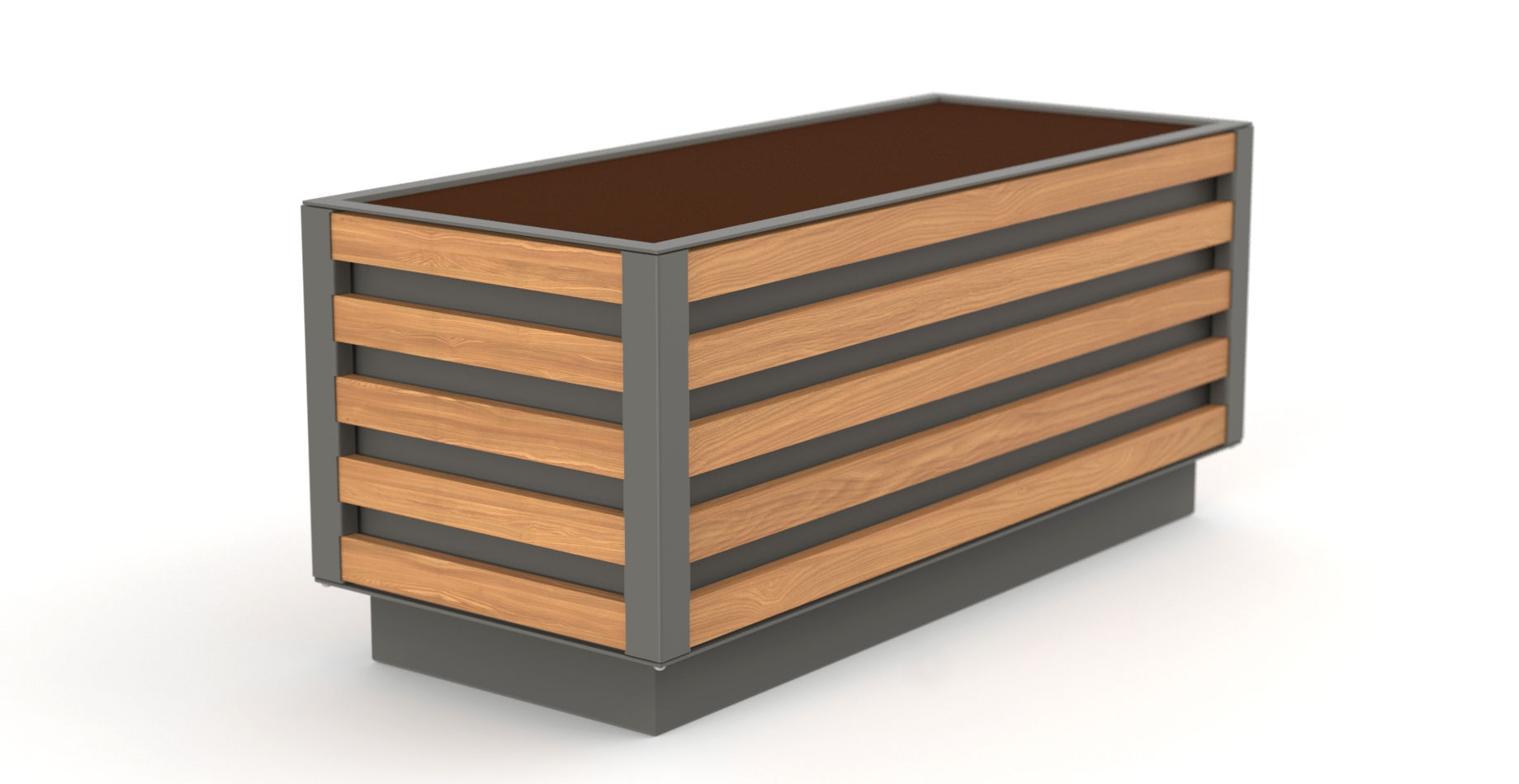 Bring the squares and green streets alive. Outdoor planters Foca can help to brighten up every space.
Our Foca planters are available in three sizes and from two wood types.
The Foca planters are produced in two variations. In the classic one or with self watering system. At first glance, both types look the same, but we do not need to water the self-irrigation too often, even in very hot weather. At the bottom of the container there is a reservoir of water from which the plants take as much water as they need, using the absorbent wicks. In addition, the entire pot is isolated, preventing excessive soil drying and overheating at the bottom. The watering hole is provided with a water level indicator. Overflow openings prevent overflow of the vessel.
The colour of the metal construction can be chosen according to our RAL standard sampler. Other colours on request. Acacia woods prisms  treated with a protective finishing glaze or without it. Colour according to OSMO sampler. If you need a different colour to make the planter fit for your street furniture, contact us.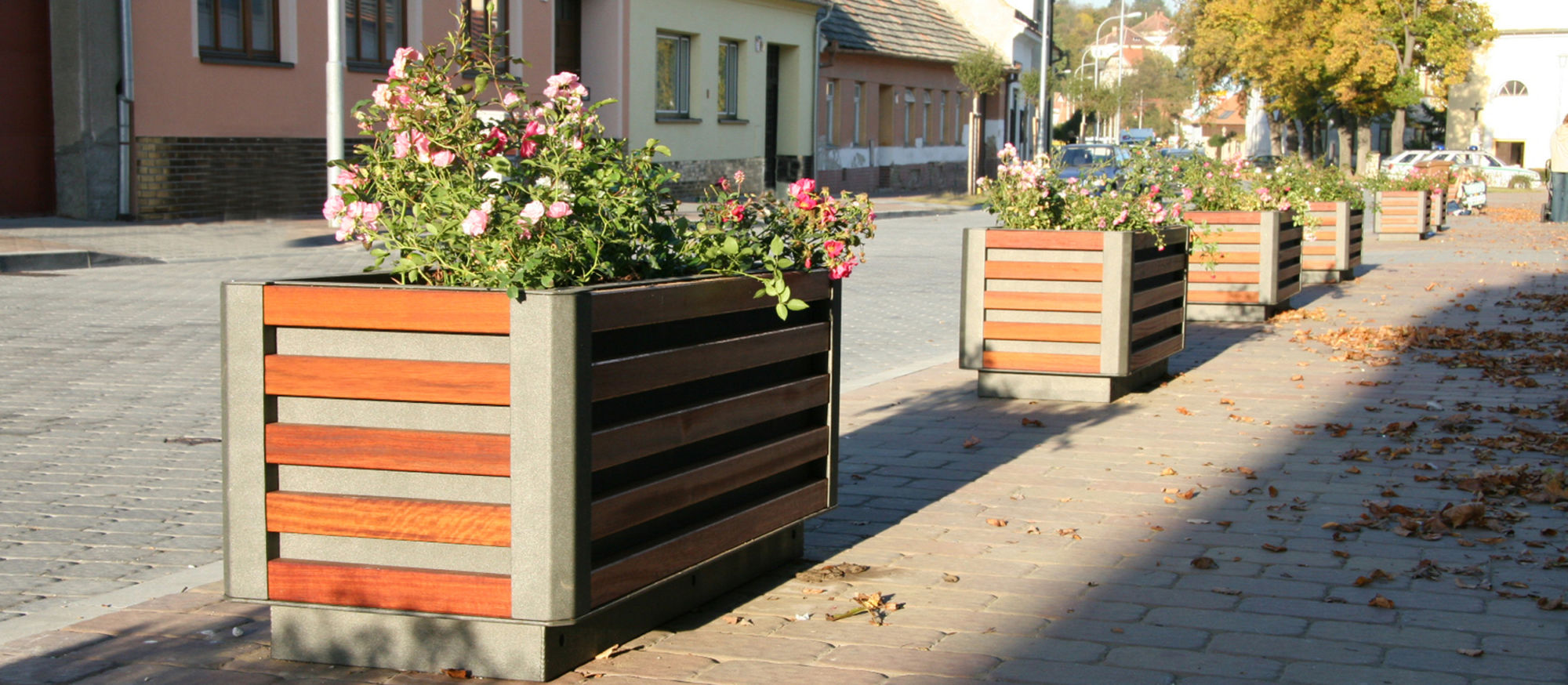 Corner weldments and upper frame are made of a steel sheet covered by underlying hot-dip galvanized zinc. Inner FeZn container varnished, the bottom made of a robust steel profile, hot-dip galvanized and coated against corrosion.
Powder coating colour according to our RAL standard sampler. Other colours on request.
Wood in two variations – treated with protective finishing glaze or without it. Glaze colour according to OSMO sampler.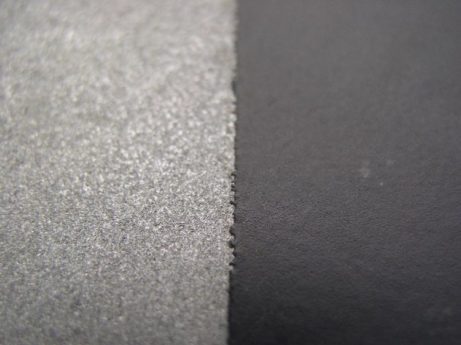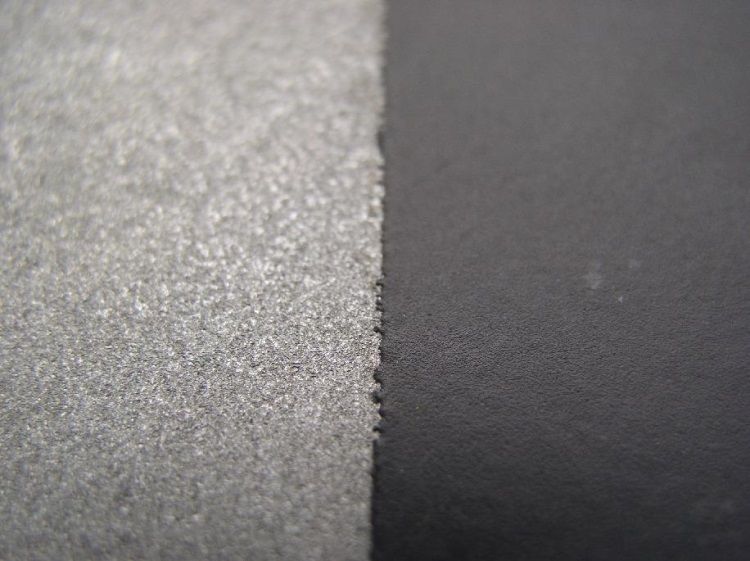 Surface Finish
The base of the surface is hot-dip zinc. Thus, a protection of about 80 microns is also provided in the cavities of the structure. The construction can then be varnished with a powder coating. The resulting duplex layer has a total thickness of about 200 microns. All technological processes guarantee quality and durability up to 50 years in the exterior.