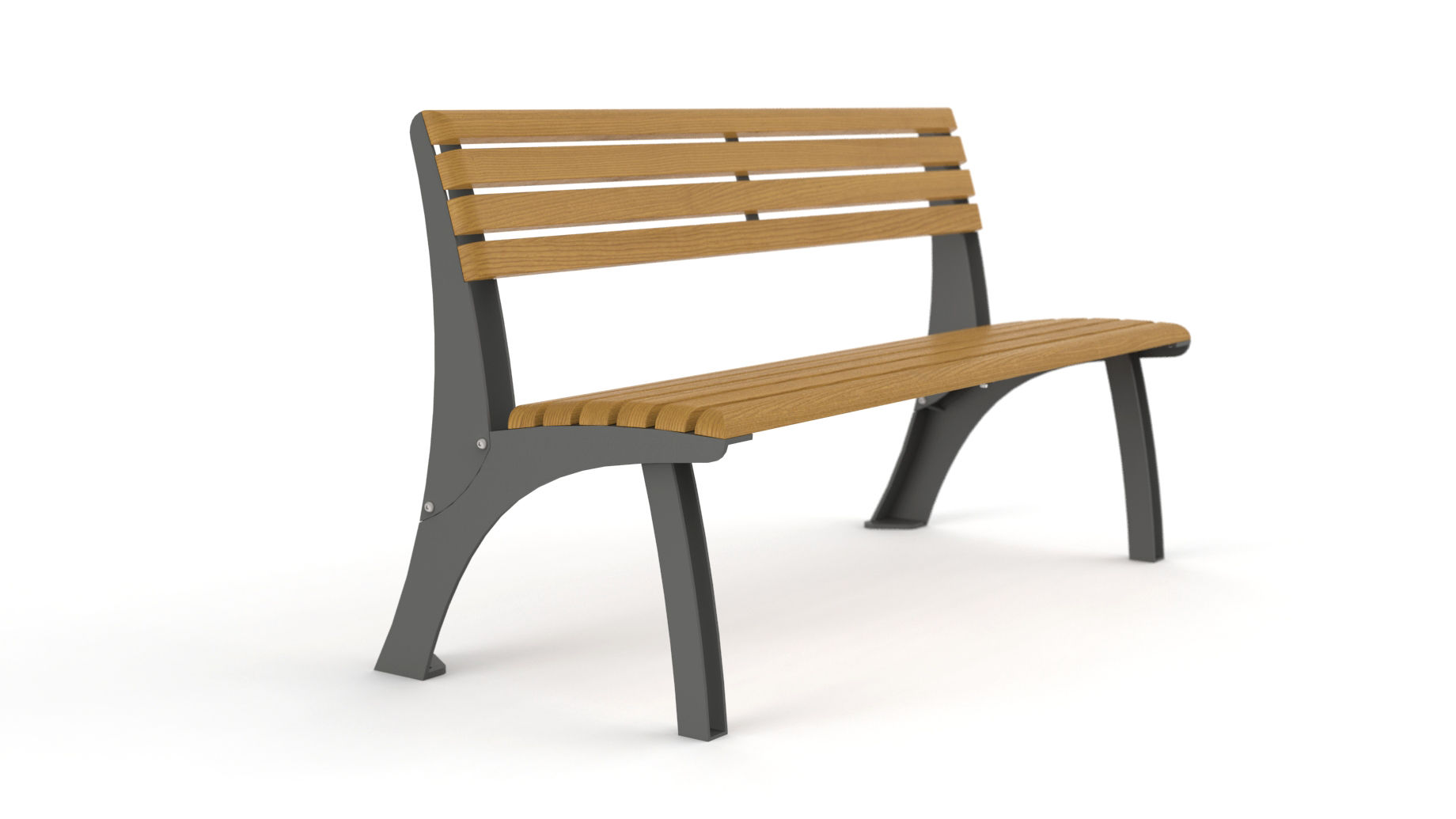 The seat and back shaping, the size of the laths used, their spacing and rounding. These are all reasons why the Foca bench is one of the most comfortable.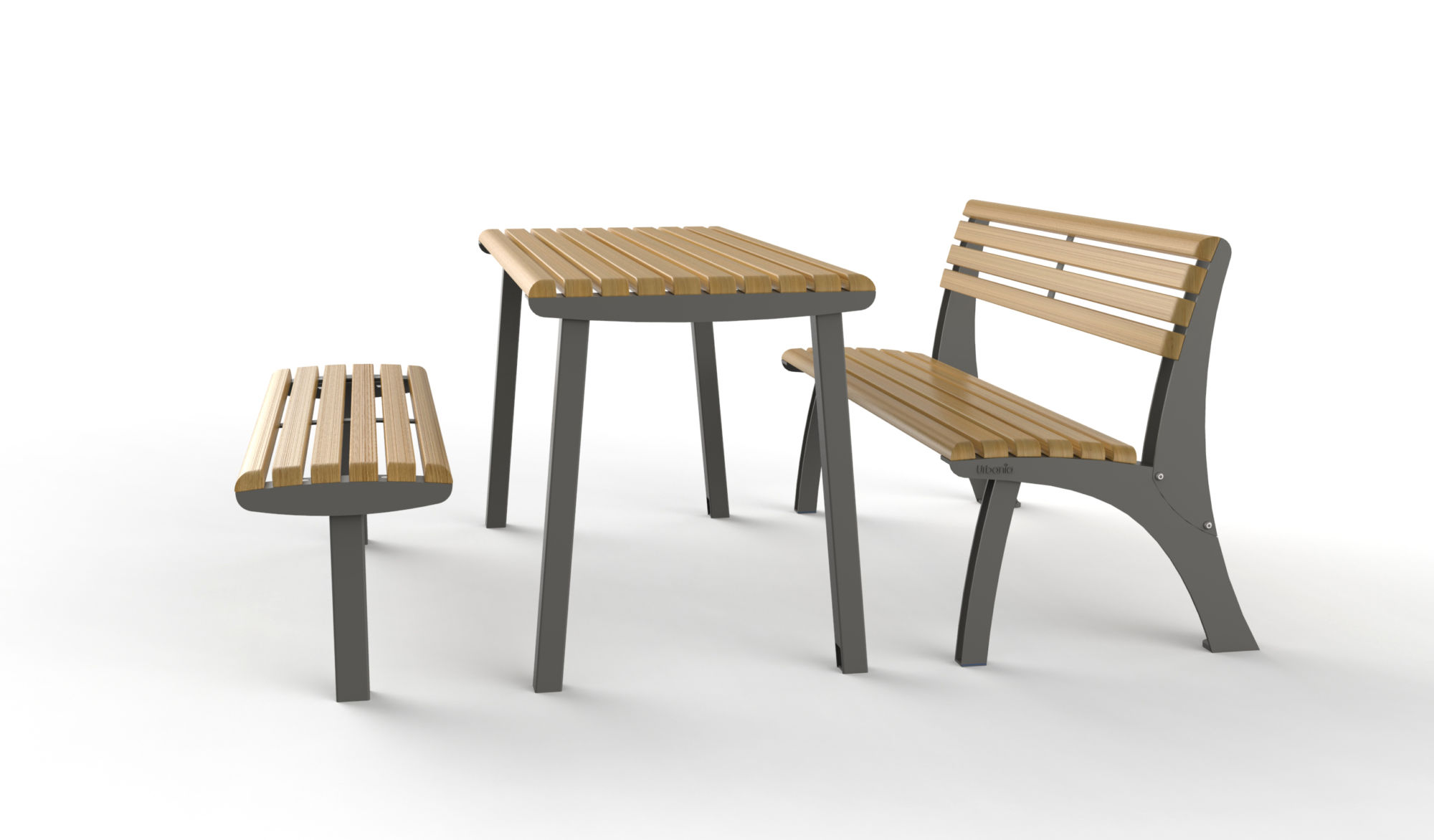 These benches without a backrest, benches with a backrest and tables form pleasant sets of furniture. They can also be supplemented with waste bins and information boards of the same series.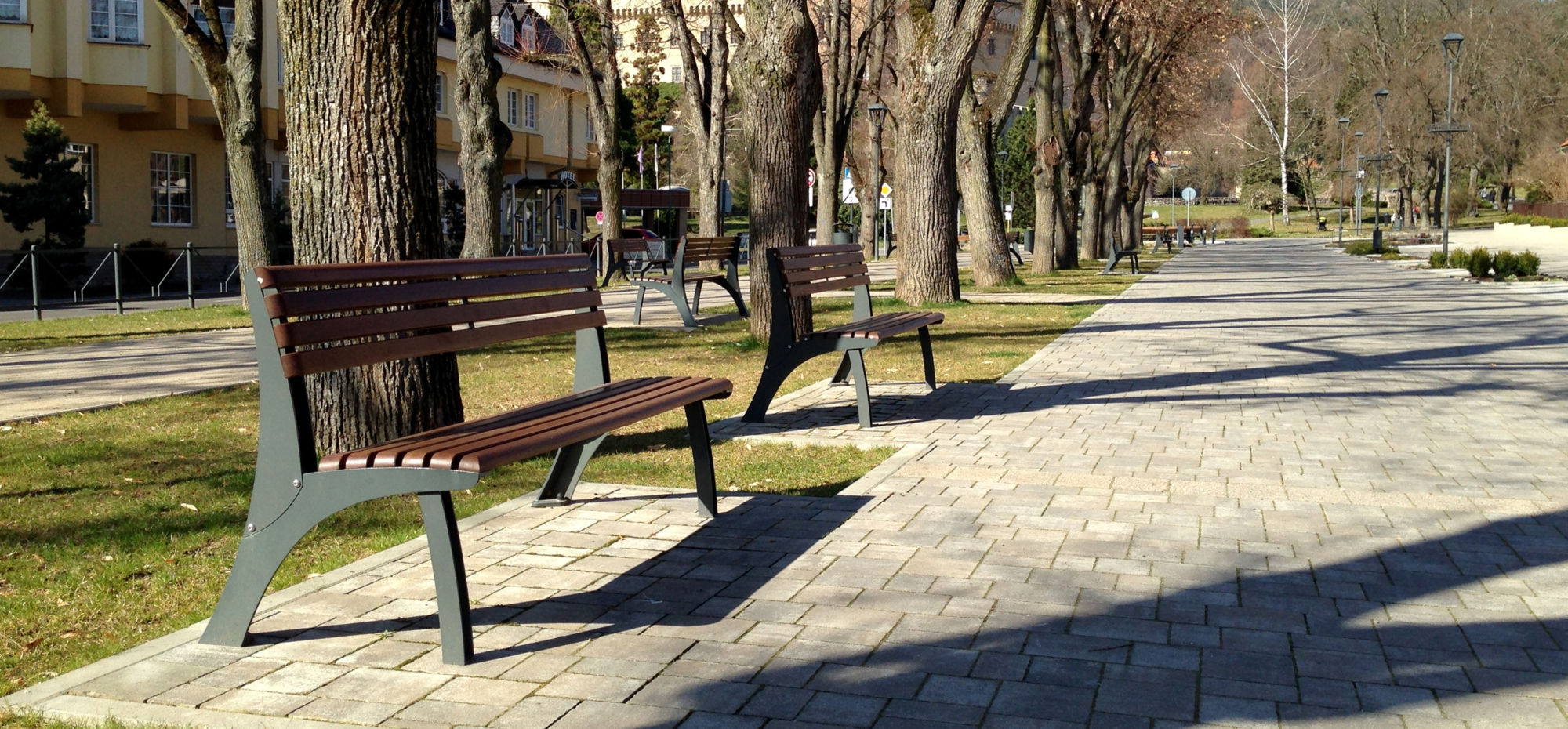 The significant curves of this bench predict placement especially in parks. However, the benches are also well suited for location in towns and villages historical centers.
Cast iron combined with steel welding pieces.
Cast iron painted with facade powder coating. Steel painted with powder coating according to the RAL sampler on the hot-dip galvanized underlay.
Powder coating colour according to our RAL standard sampler. Other colours on request.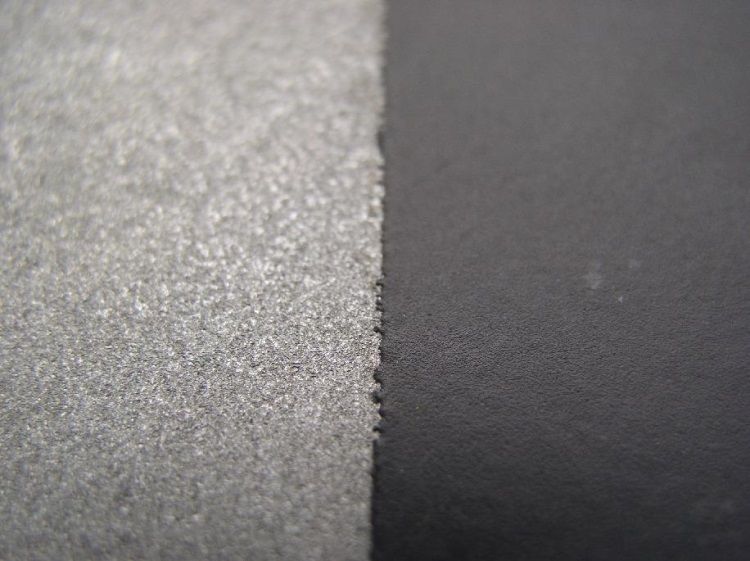 Surface Finishing
The base of the surface is hot-dip zinc. Thus, a protection of about 80 microns is also provided in the cavities of the structure. The construction can then be varnished with a powder coating. The resulting duplex layer has a total thickness of about 200 microns. All technological processes guarantee quality and durability up to 50 years in the exterior.
Laths of 50×30mm made of acacia wood.
Wood in two variations – treated with protective finishing glaze or without it. Glaze colour according to our OSMO sampler.