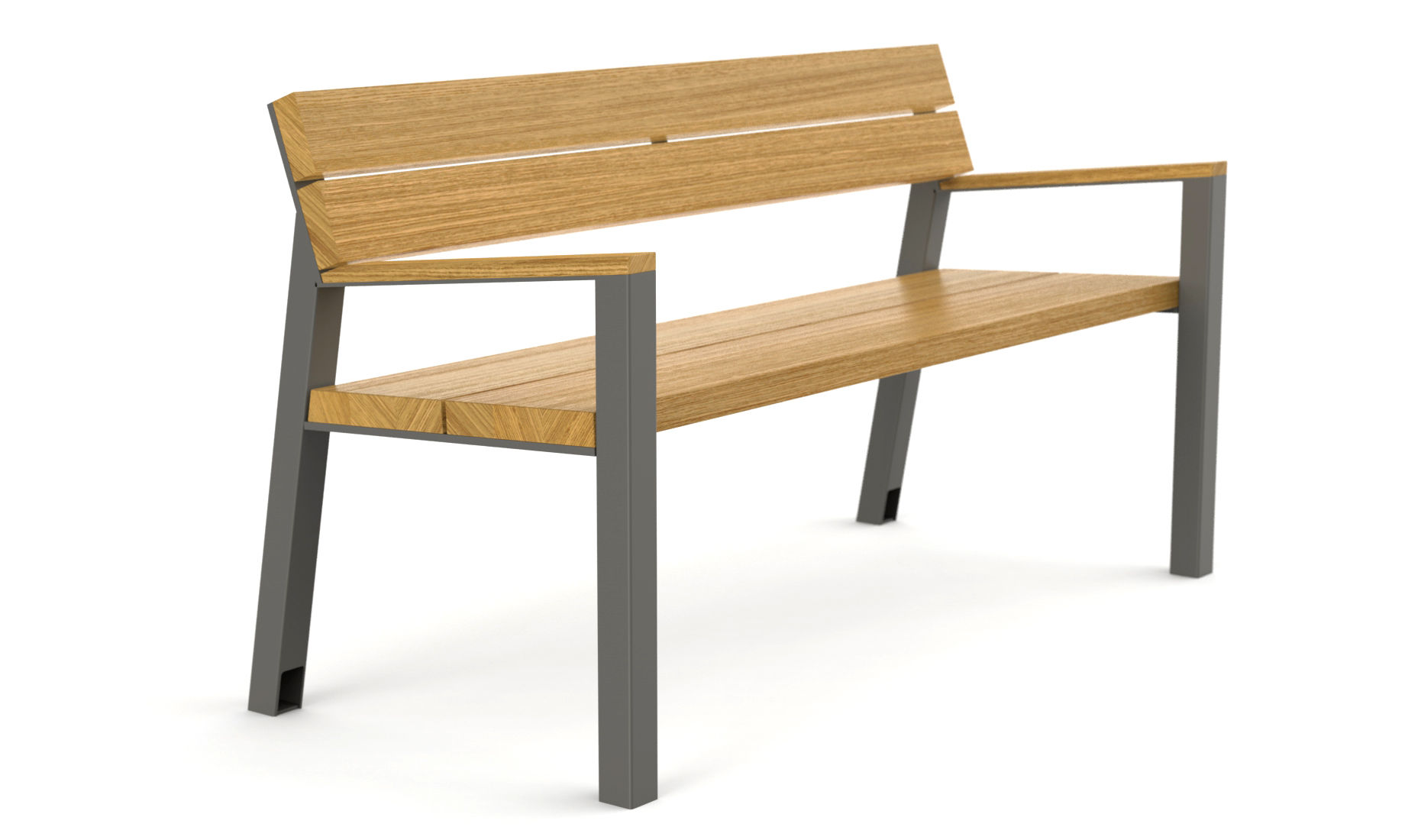 At first glance, the ordinary bench will surprise you with its robustness. The reason is the above-standard solid wood boards of 40mm thickness.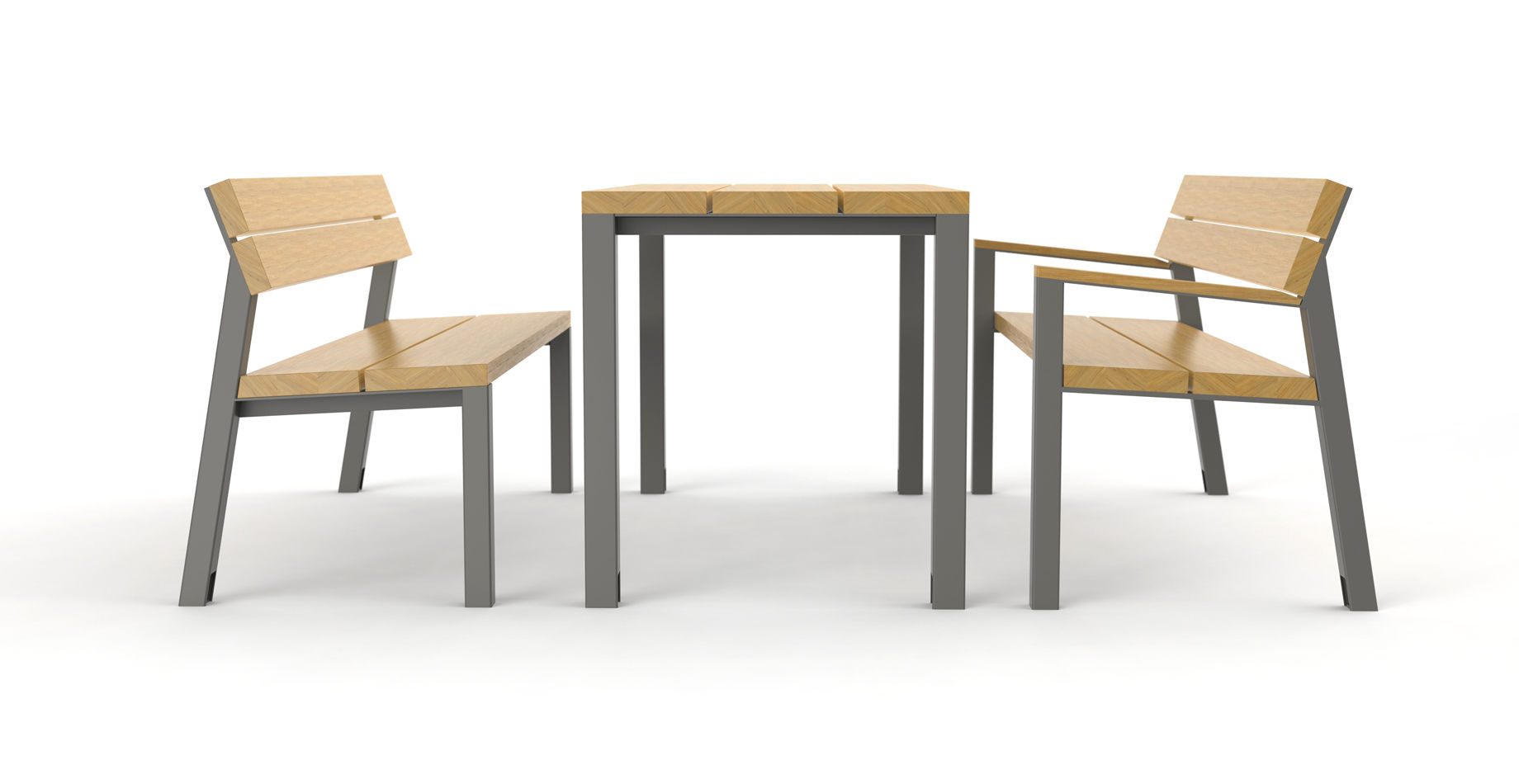 The bench look is compact and arranged thanks to the detailed processing and subsequent composition of the individual parts. The single gap on the seat and the backrest underscores the character of the entire Vincent series.
 
A wooden armchair that does not feel cold, a seat with a minimum of gaps or hidden anchors add uniqueness to the unobtrusive bench.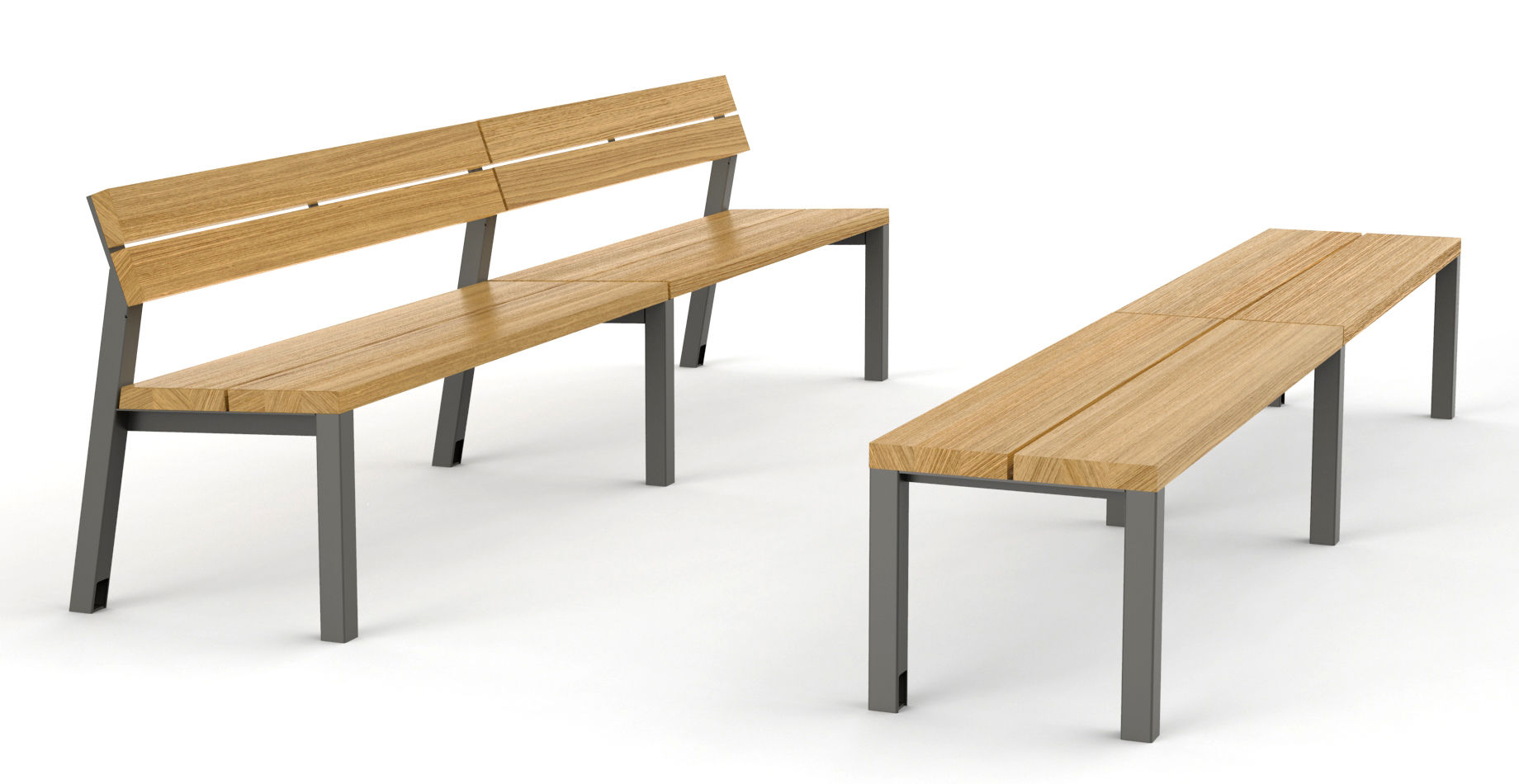 Vincent benches also come with the help of expanding parts to be assembled into a long line of your choosing or in a square or rectangular assembly.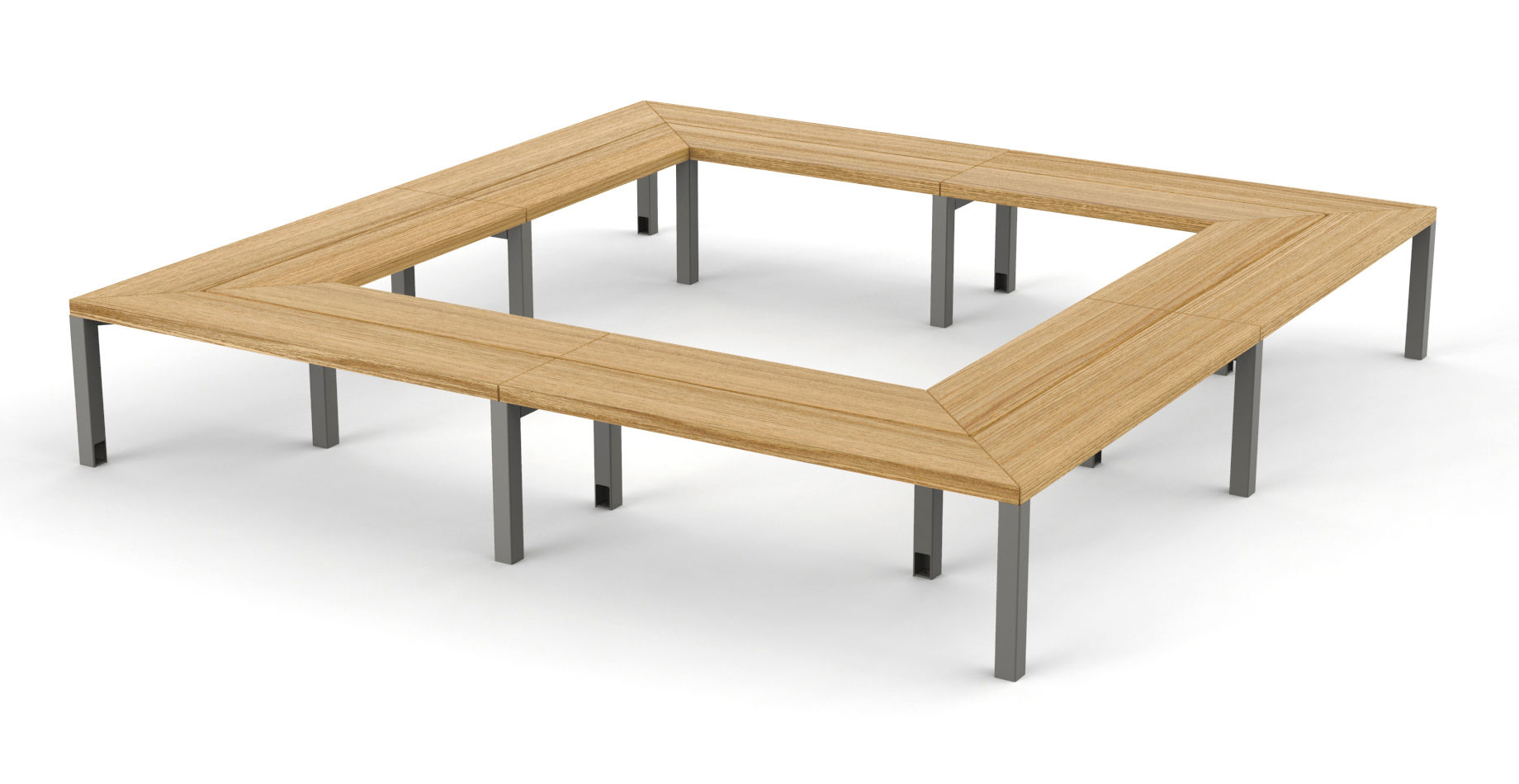 With Vincent benches, there are no limits to your imagination. Together with tables and other elements, they form a complete and variable range of furniture.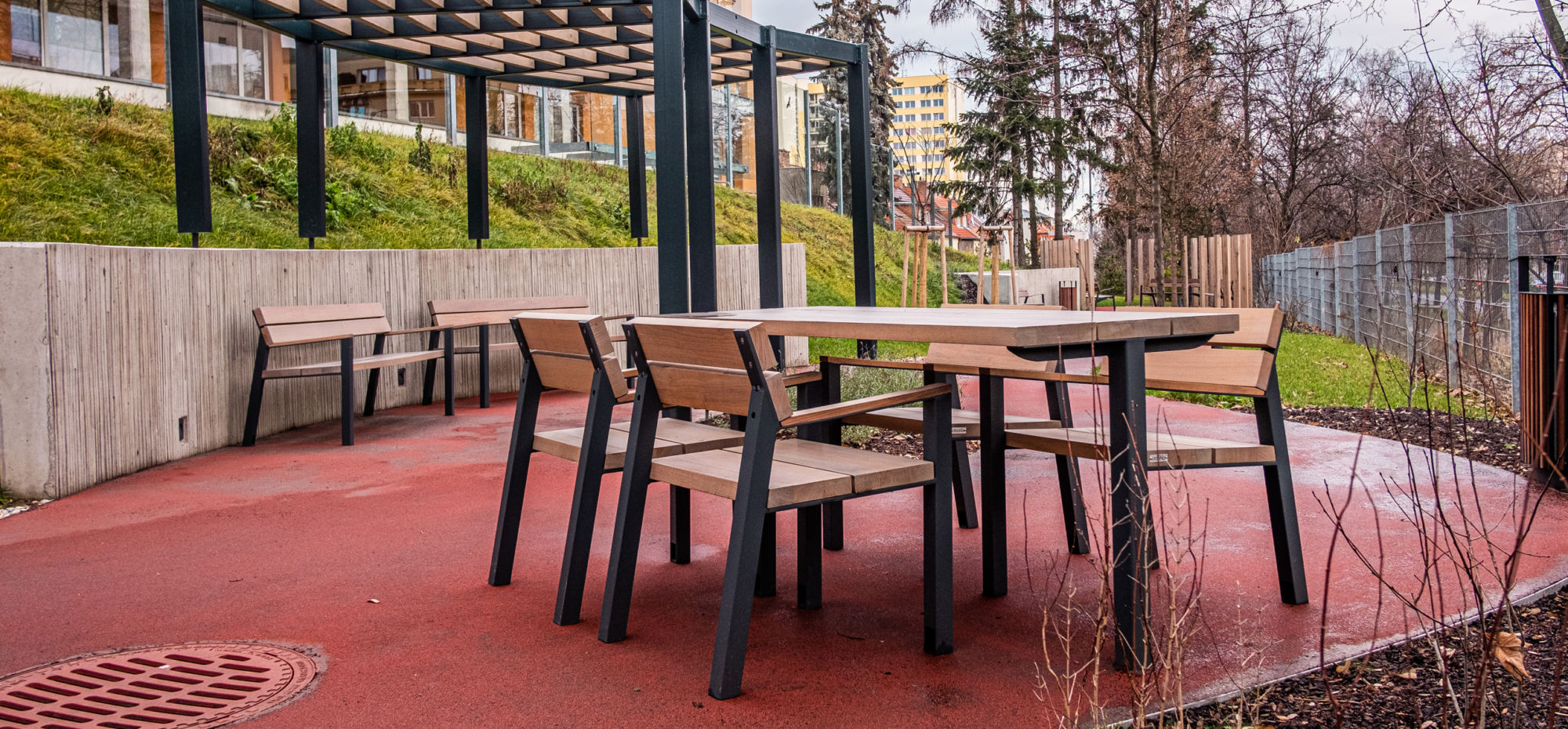 Welded construction made of 120x60mm steel square tubes and strip steel.
Steel painted with facade powder coating according to the RAL sampler on the hot-dip galvanized underlay.
Powder coating colour according to our RAL standard sampler. Other colours on request.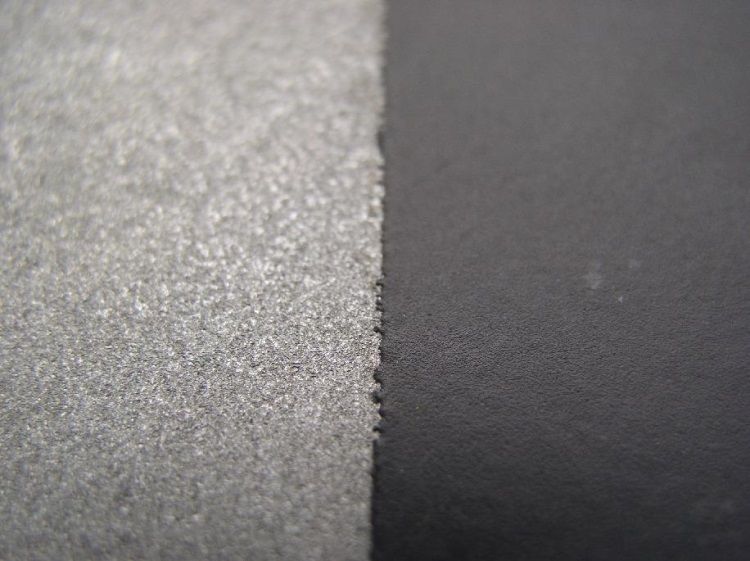 Surface Finishing
The base of the surface is hot-dip zinc. Thus, a protection of about 80 microns is also provided in the cavities of the structure. The construction can then be varnished with a powder coating. The resulting duplex layer has a total thickness of about 200 microns. All technological processes guarantee quality and durability up to 50 years in the exterior.
Massive boards of 40 mm made from acacia wood.
Wood in two variations – treated with protective finishing glaze or without it. Glaze colour according to our OSMO sampler.