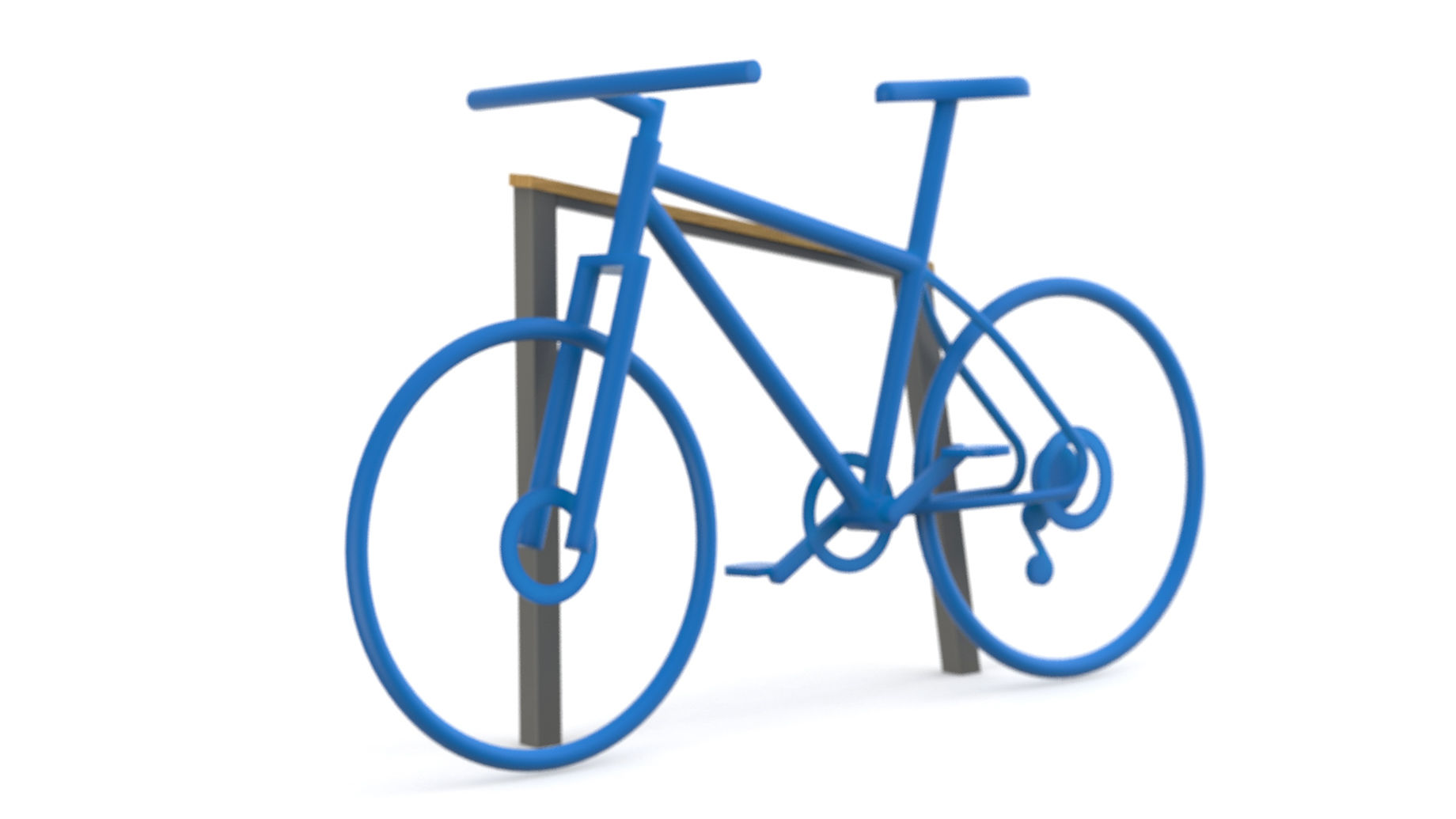 The Vincent bicycle stand is a practical stand that provides support for bikes of all sizes due to its slanted shape.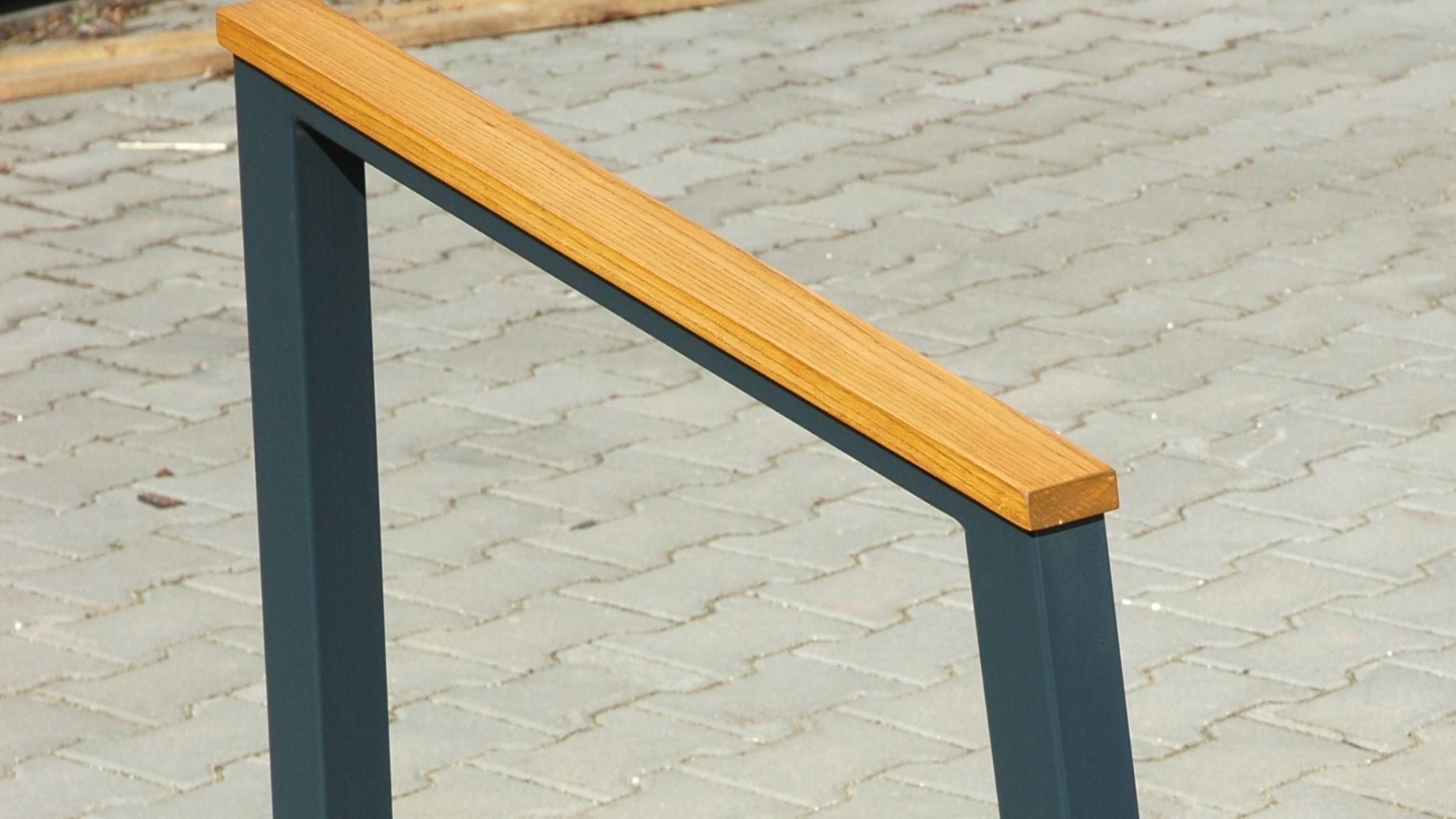 Connection of Metal and Wood
The stand combines two materials – solid steel and pleasant acacia wood, on which the wheel rests.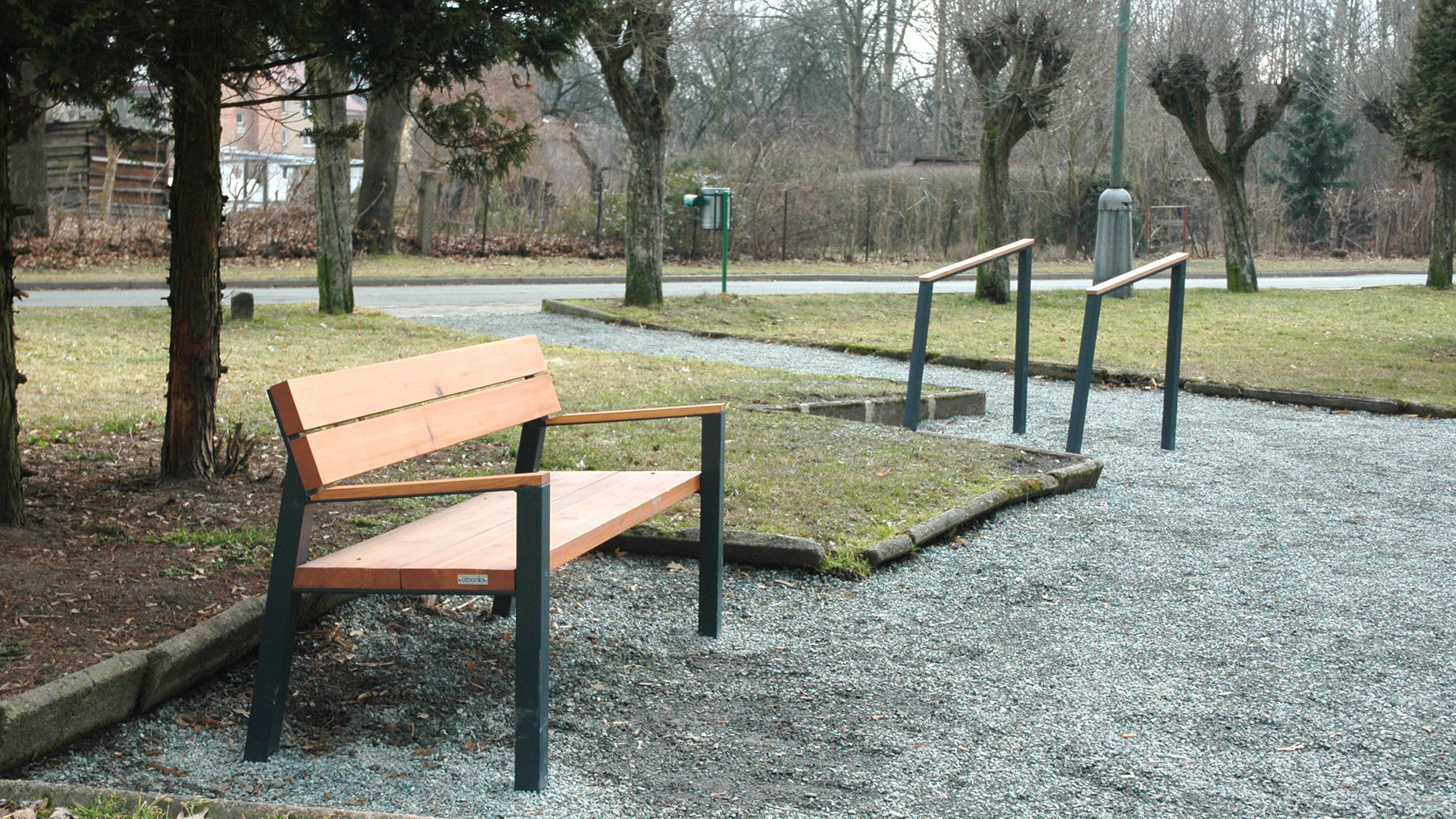 The Stand Is Part of the Vincent Furniture Line
The stand complements the Vincent furniture line, which includes many options for benches, tables and waste bins.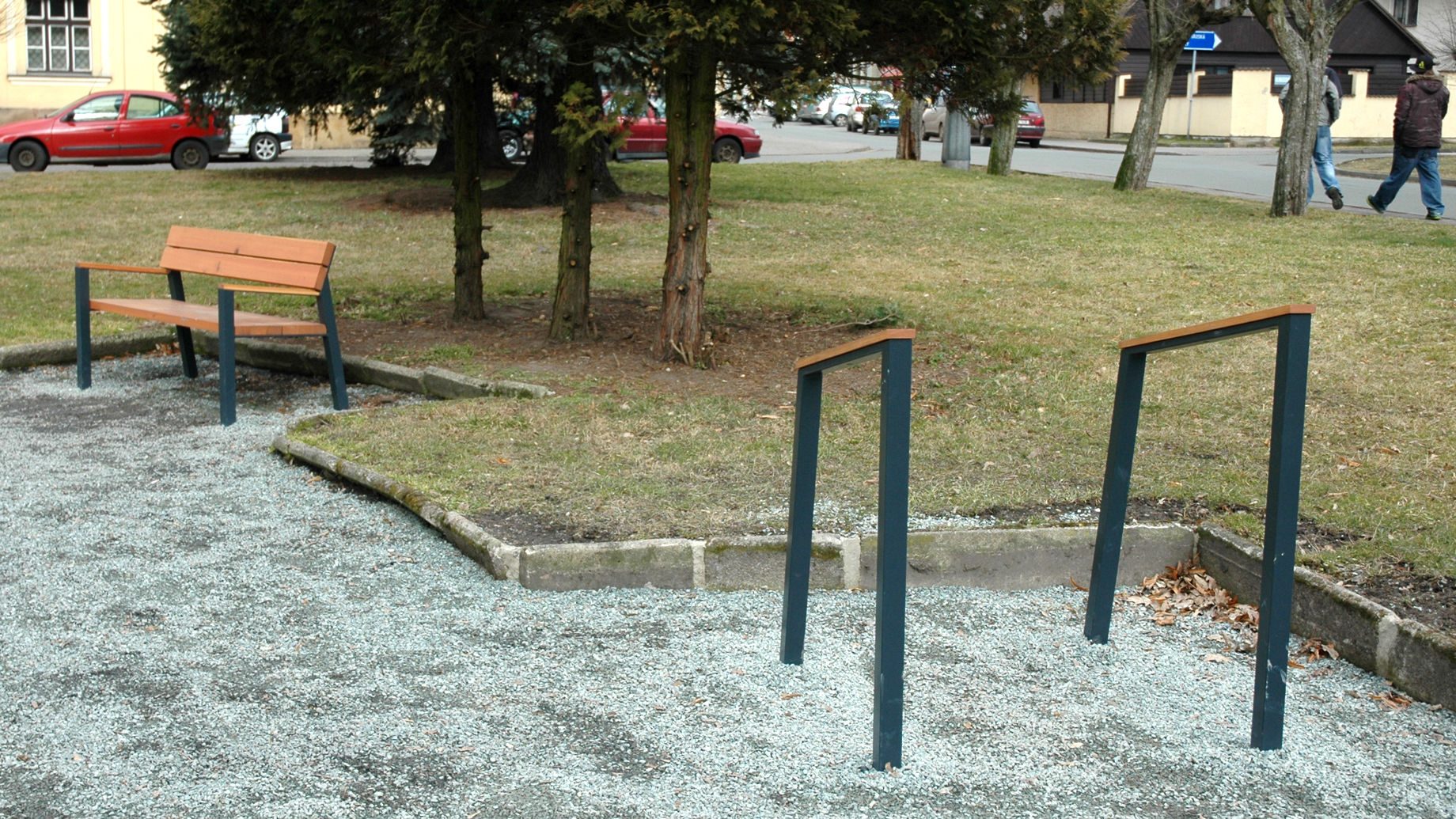 Steel structure with the upper part covered by acacia wood.
Hot-dip galvanized or painted with facade powder coating according to the RAL sampler on hot-dip zinc.
The powder coating colour according to our RAL sampler. Other colours on request.
Acacia wood treated with protective finishing glaze. Glaze color according to our OSMO sampler.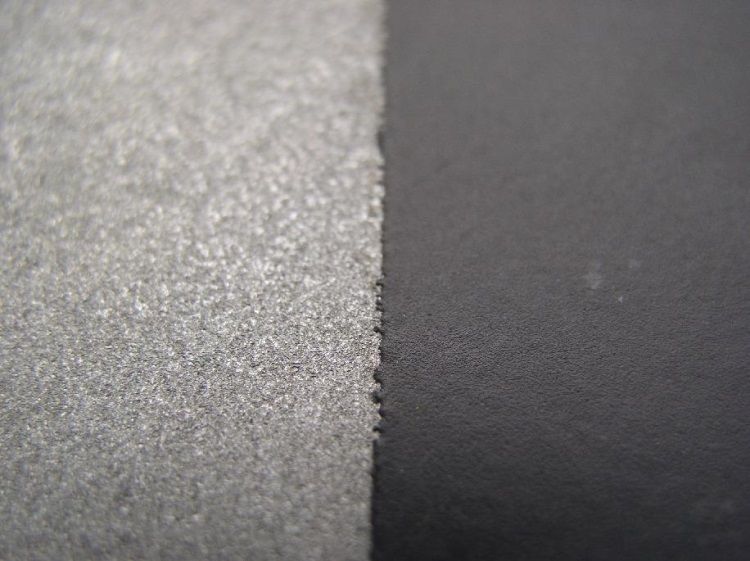 Surface Finishing
The base of the surface is hot-dip zinc. Thus, a protection of about 80 microns is also provided in the cavities of the structure. The construction can then be varnished with a powder coating. The resulting duplex layer has a total thickness of about 200 microns. All technological processes guarantee quality and durability up to 50 years in the exterior.