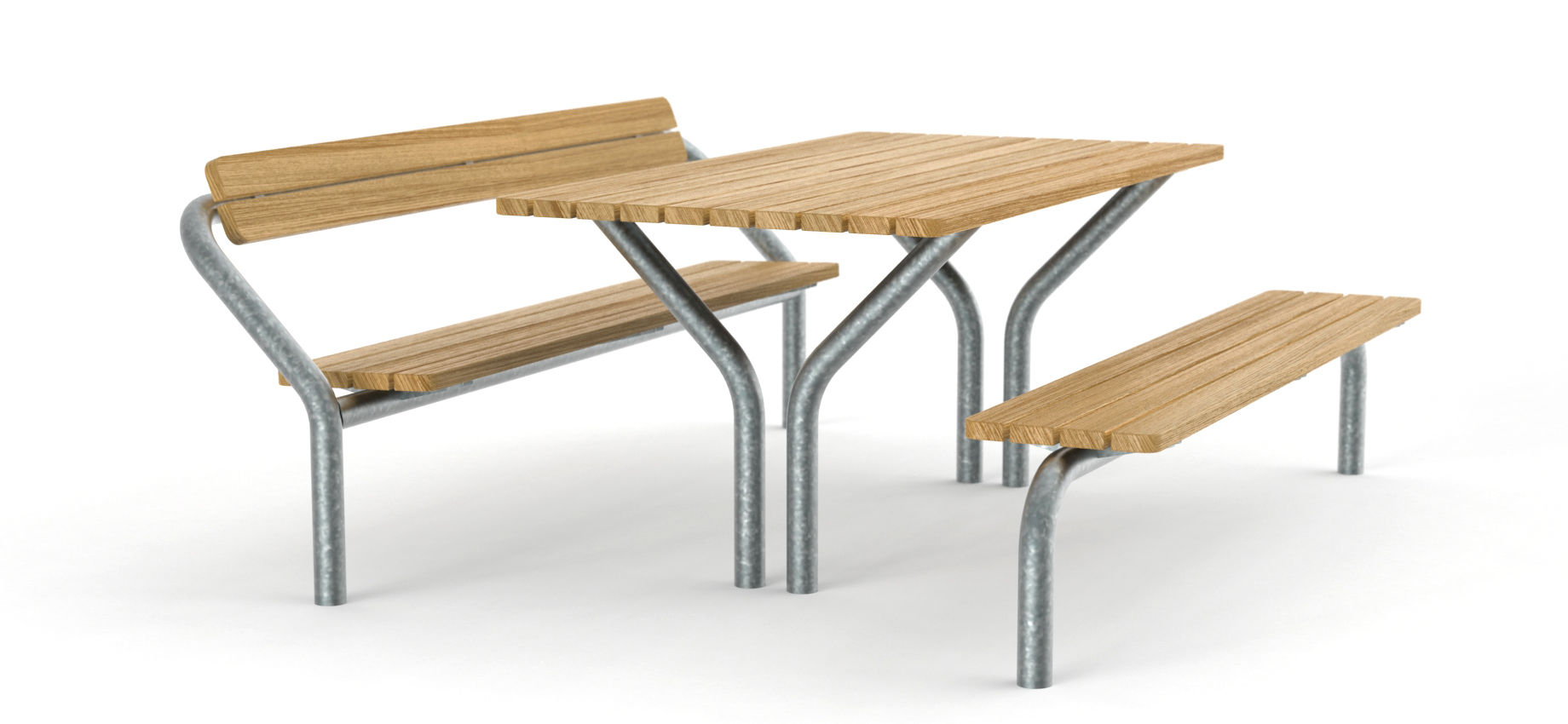 Extremely Safe and Durable Construction
Both the construction and the wooden planks are perfectly rounded, there is no sharp edge anywhere, this is characteristic of the whole range of Tubo furniture. The simple construction design made from a 60 mm steel tube which guarantees a high resistance to vandalism.
New Planks of Park Benches for More Comfort
The original two seat cushions were replaced in 2017 with four boards with spaces of only 10mm. Thanks to the reduced gap between the boards, the bench is more comfortable. The original construction of the original benches has been preserved, so it is possible to replace just the boards even for the previously purchased benches.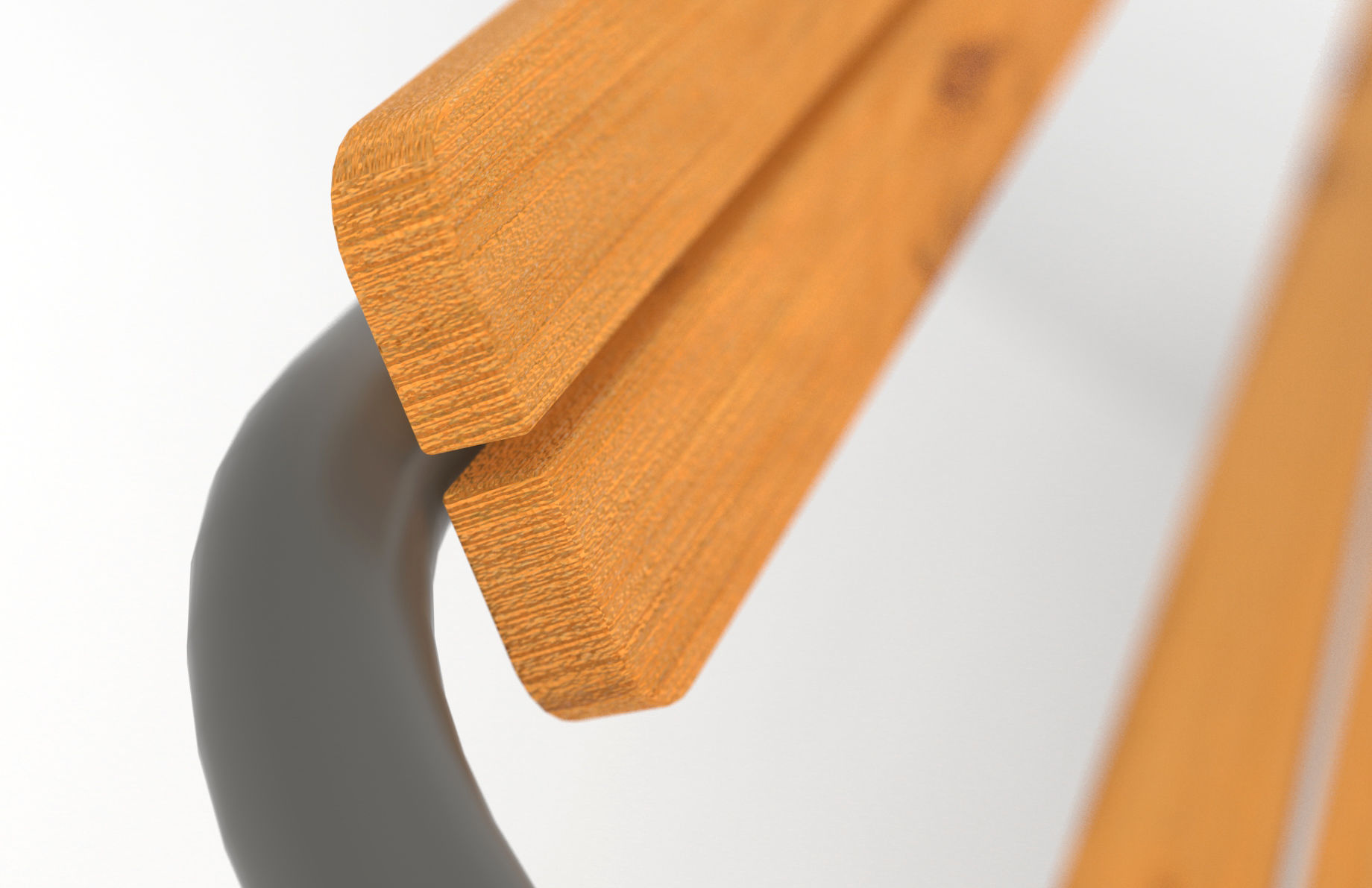 Not only the bending structure, but all the boards on the Tubo bench are rounded. The outer corners of the planks are now rounded with a large radius for even greater security.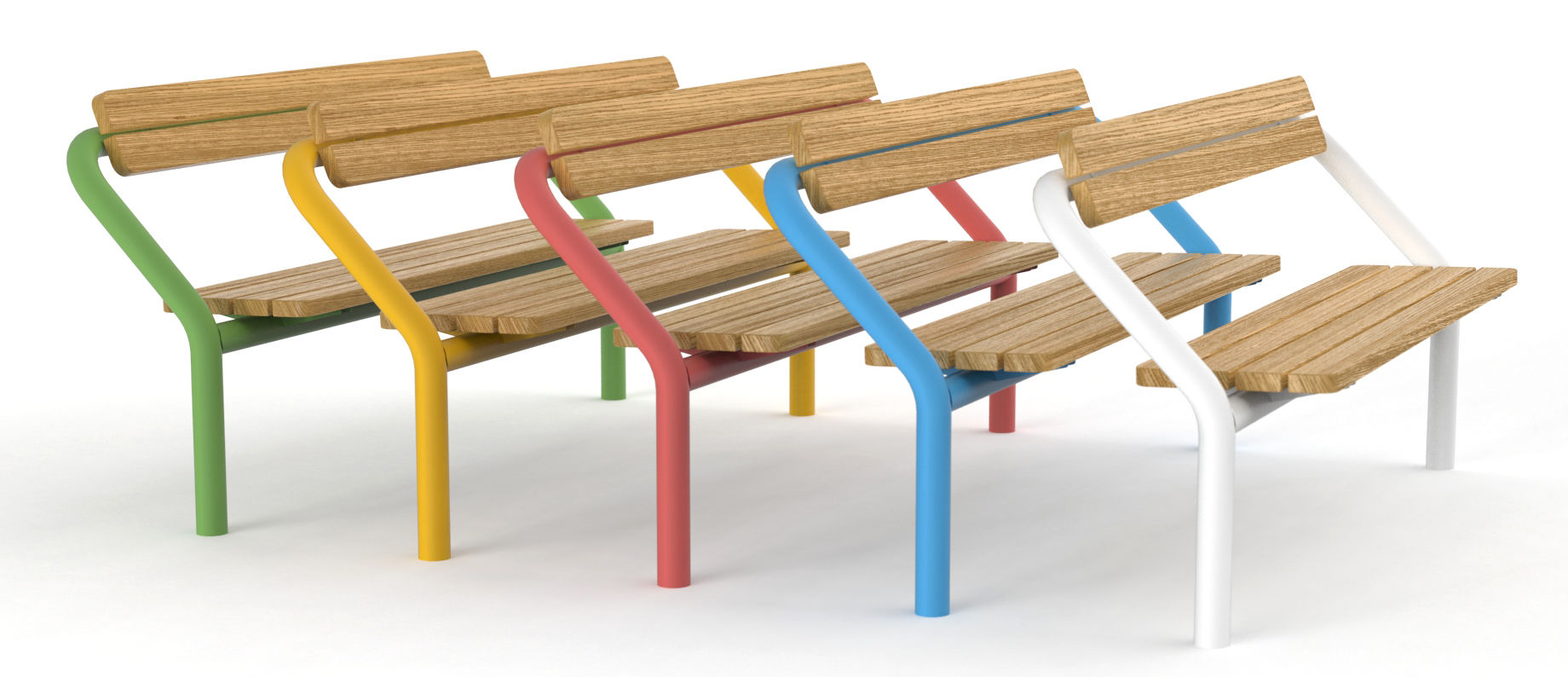 The Tubo benches are suitable for schools, playgrounds and everywhere where there is a lot of children. So why not use a more colourful design? In addition to the standard colour scheme of the construction and wooden laths, you can choose according your own tastes from the corresponding sampler.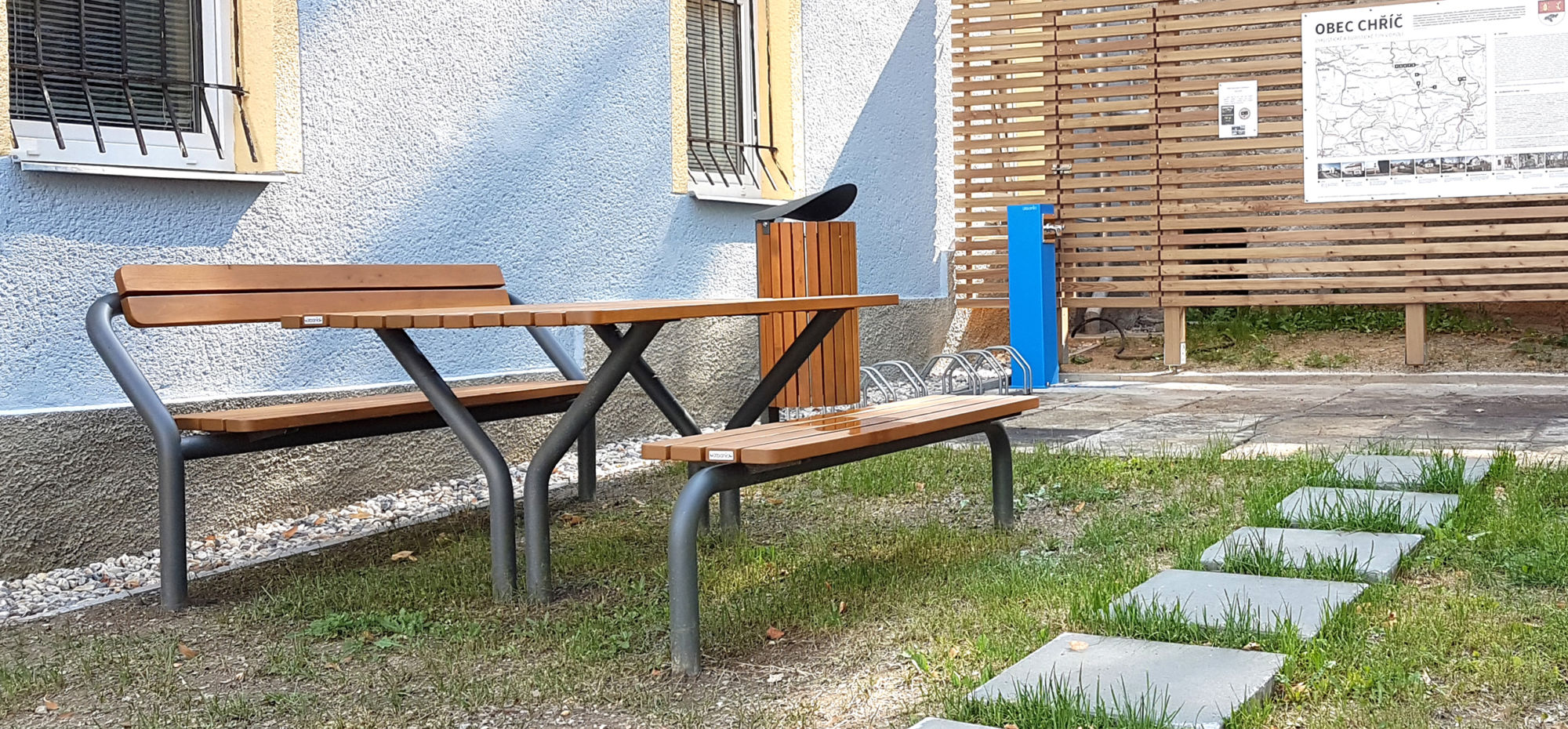 Basic construction made of 60 mm diameter steel bent tube.
Steel painted with powder coating according to the RAL sampler on the hot-dip galvanized underlay.
Powder coating colour according to our RAL standard sampler. Other colours on request.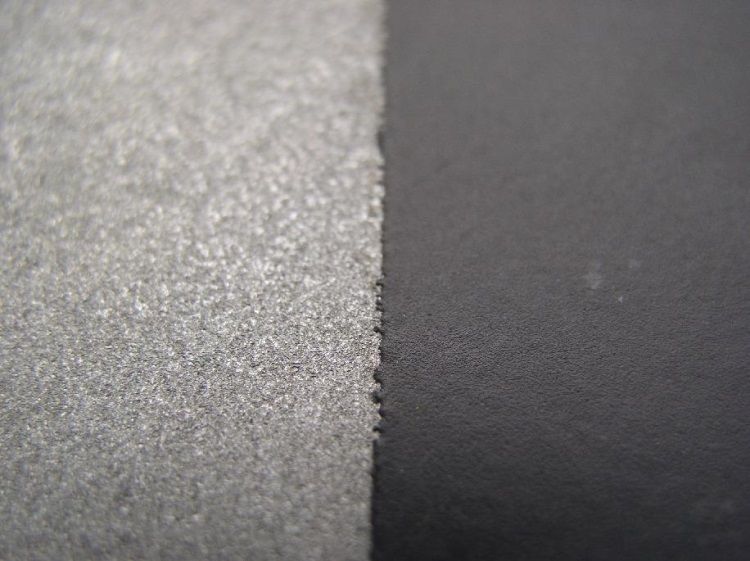 Surface Finishing
The base of the surface is hot-dip zinc. Thus, a protection of about 80 microns is also provided in the cavities of the structure. The construction can then be varnished with a powder coating. The resulting duplex layer has a total thickness of about 200 microns. All technological processes guarantee quality and durability up to 50 years in the exterior.
Boards of 32mm made of acacia wood.
Wood in two variations – treated with protective finishing glaze or without it. Glaze colour according to our OSMO sampler.