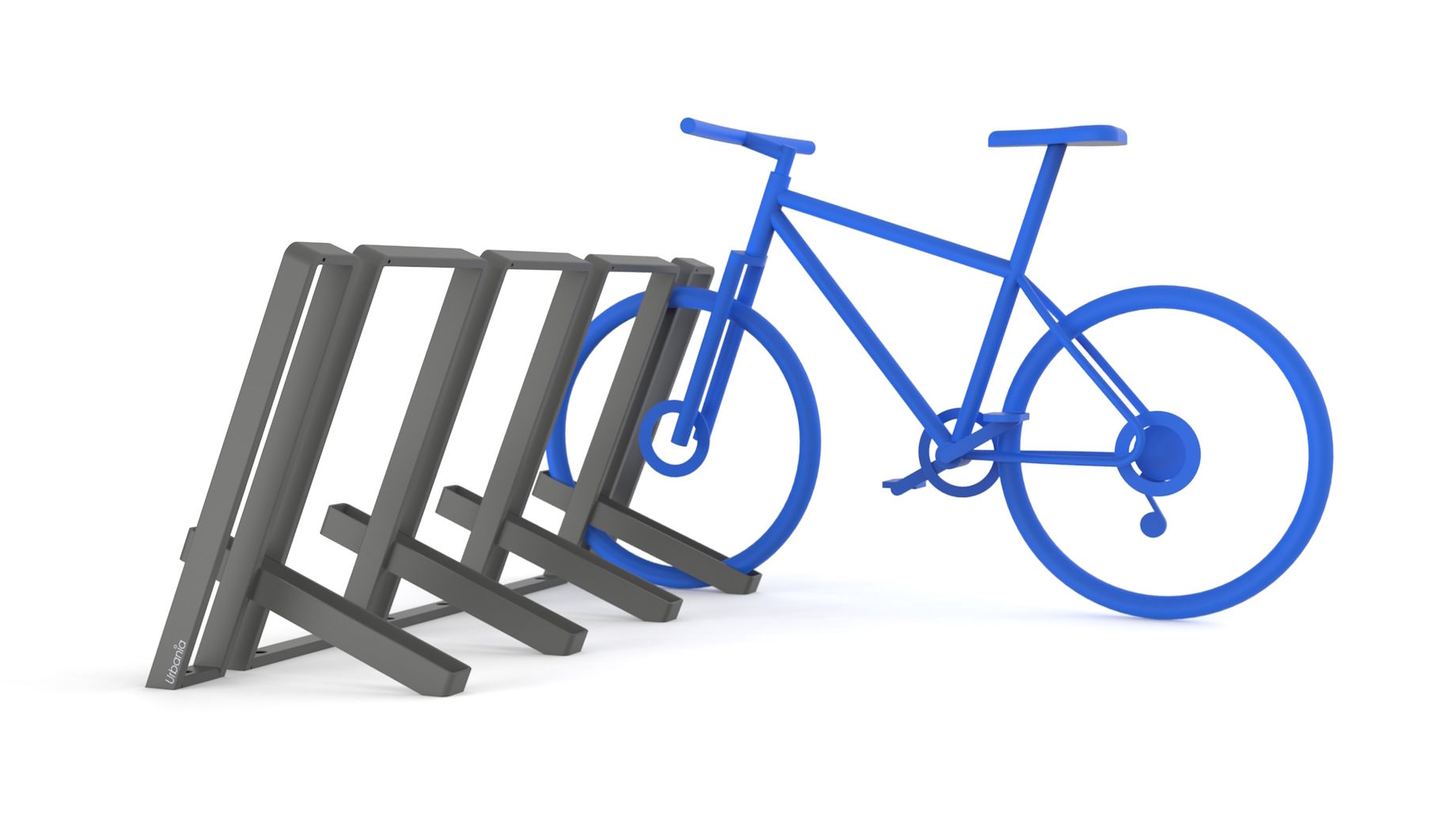 Stable Parking Without Lacing Damage
The simple-looking but detailed design of the bicycle rack makes it easy to park and at the same time protects the bike lacing from any possible damage. Besides it looks great!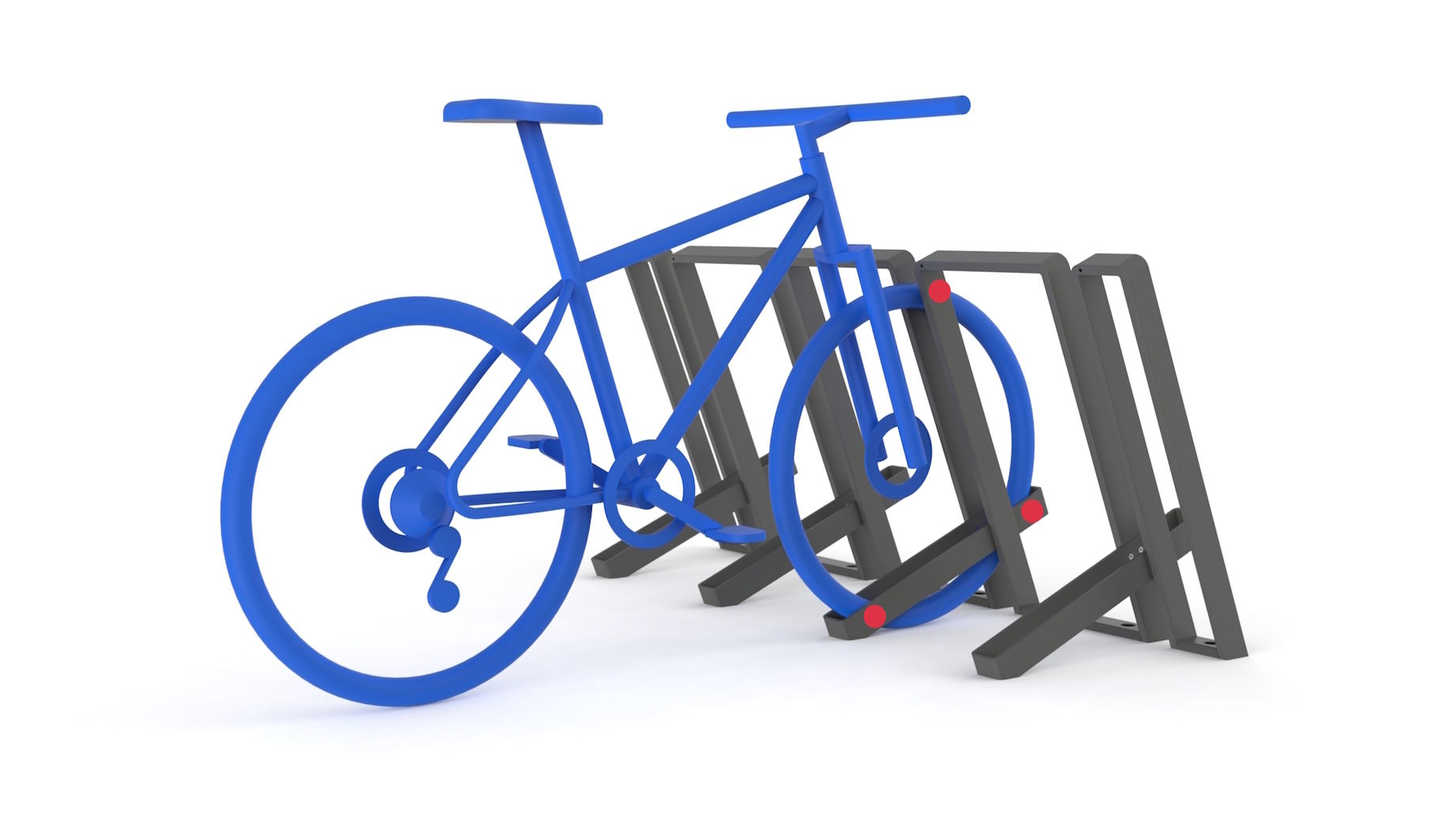 Just as the circle is defined by three points, we can define the wheel shell as well. We used this fact when creating the stand geometry. The resulting structure safely fixes the front or rear wheels in a vertical position.
Thanks to the three support points system, the wheel is leaned on the shell. The wheel lacing may touch the stand. All supporting forces, however, are transmitted directly to the shell around its periphery.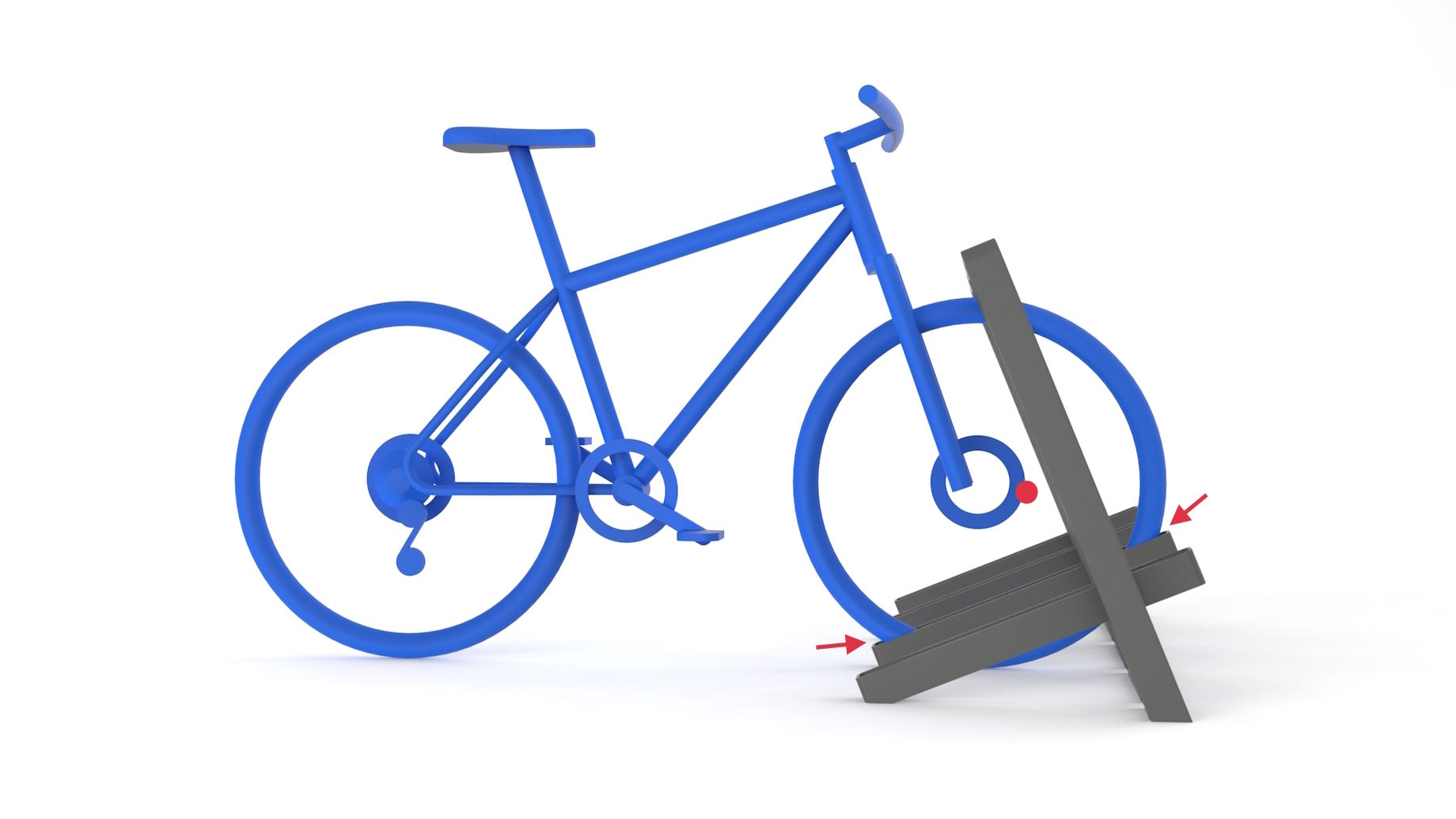 It Doesn't Interfere with the Wheel Disc or Other Parts
The bicycle has a very limited mobility in the rack. This prevents the brake discs or any part of the frame from touching the stand construction. This makes it virtually impossible to damage the bicycle.
The bicycle can also be parked by putting the rear wheel in the rack. Even in this case, no part of the frame or gear shifter is damaged.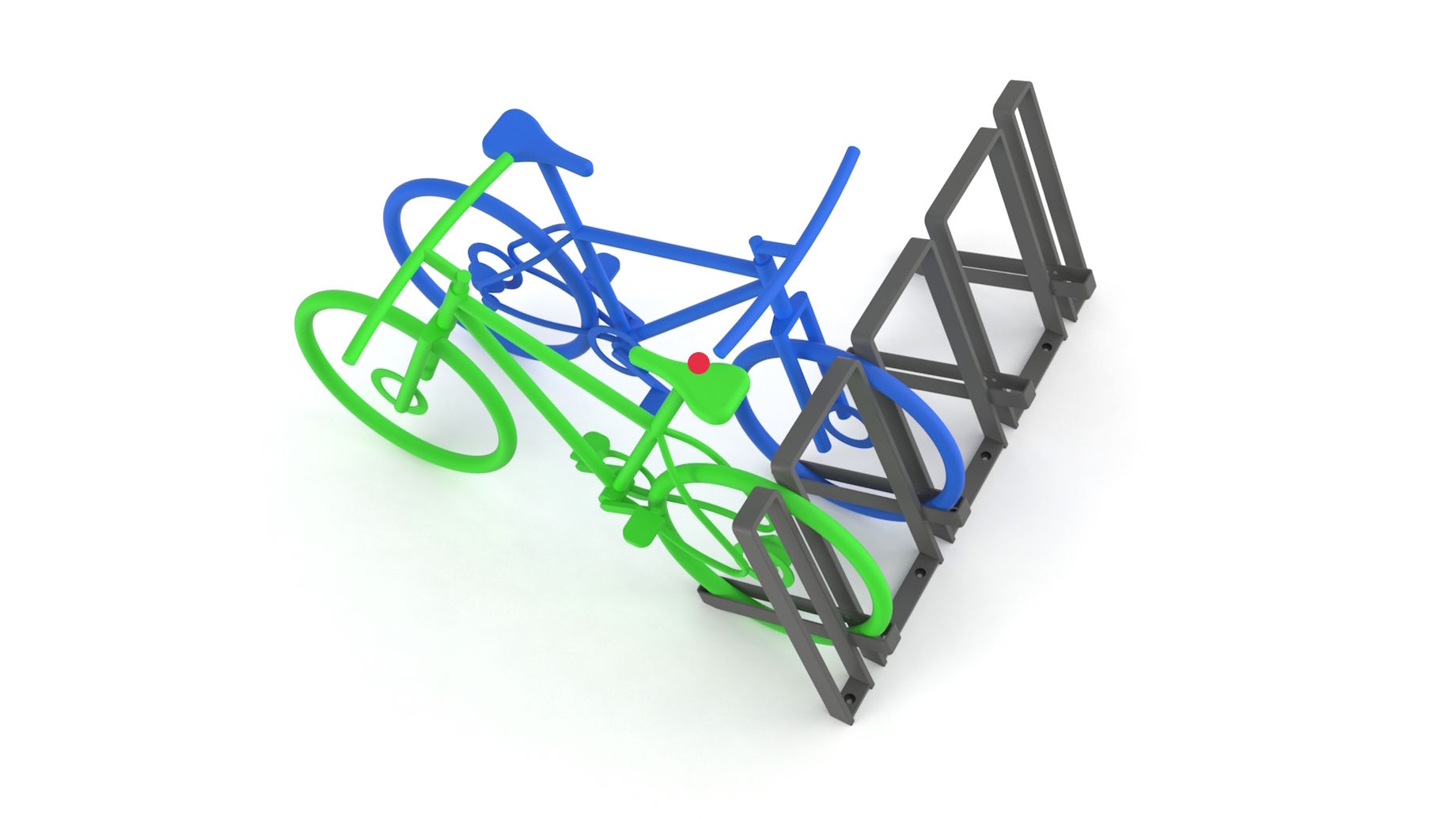 When parking the bicycle by the front and rear wheels alternately, the bikes do not interfere even with their handlebars. We found an effective way to store comfortably multiple bikes in a limited parking space.
The high construction of the rack not only creates a third supporting point, but also makes it easier to lock the bike frame.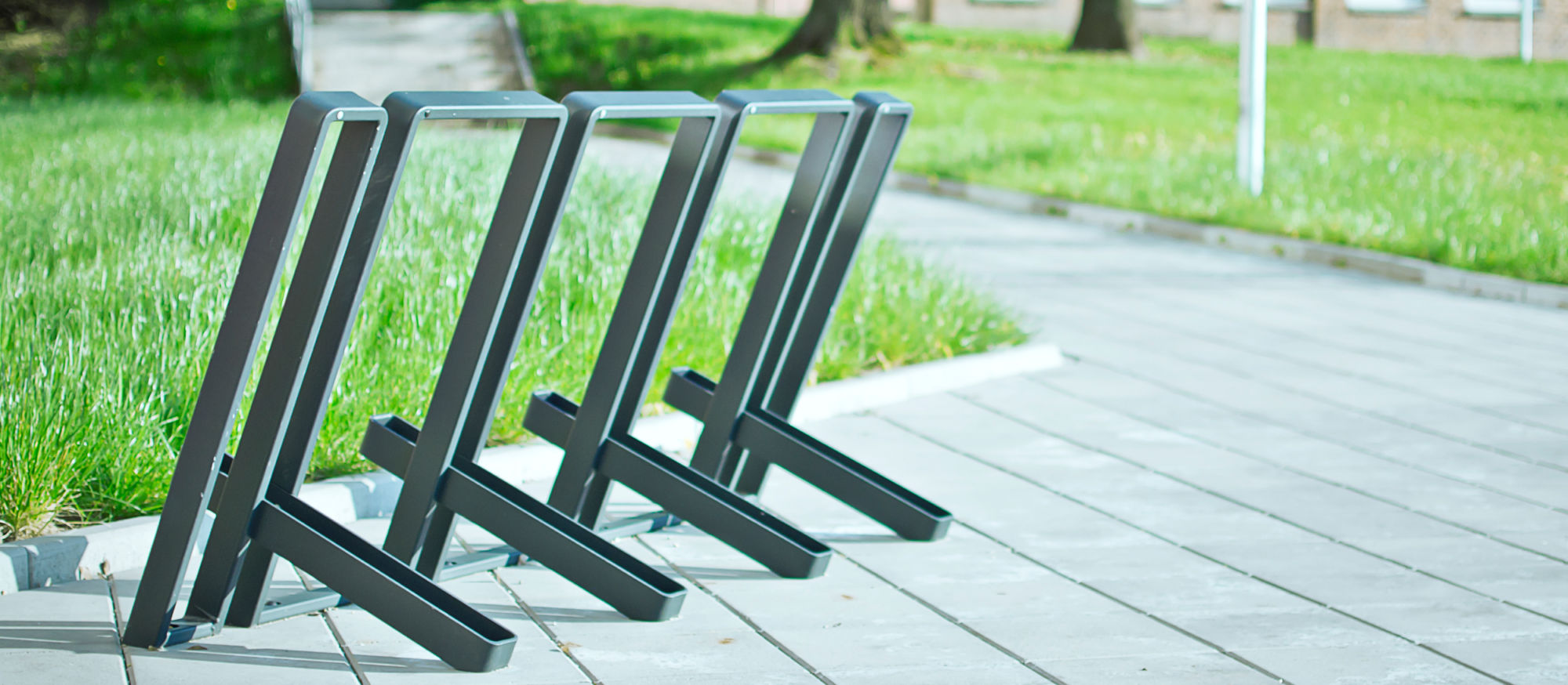 Steel structure composed of segments. The individual segments are welded from a 60×20 mm bent square tube and strip steel.
Hot-dip galvanized or painted with facade powder coating according to the RAL sampler on hot-dip zinc.
The powder coating colour according to our RAL sampler. Other colours on request.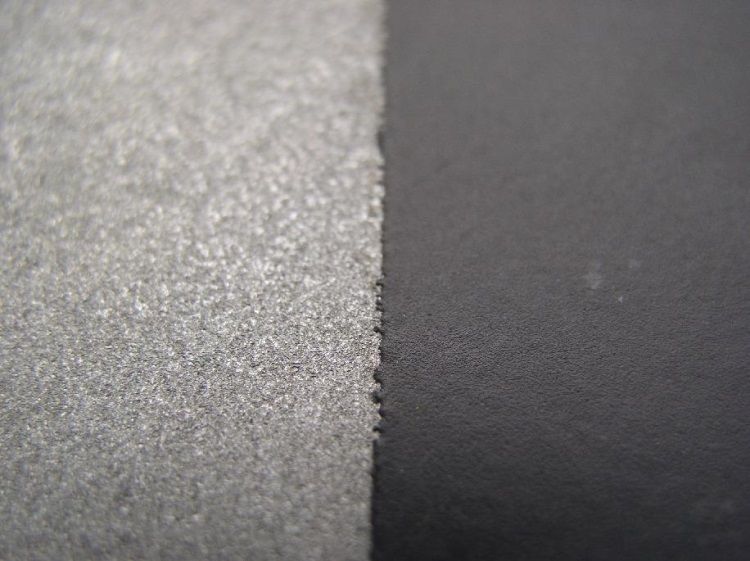 Surface Finishing
The base of the surface is hot-dip zinc. Thus, a protection of about 80 microns is also provided in the cavities of the structure. The construction can then be varnished with a powder coating. The resulting duplex layer has a total thickness of about 200 microns. All technological processes guarantee quality and durability up to 50 years in the exterior.