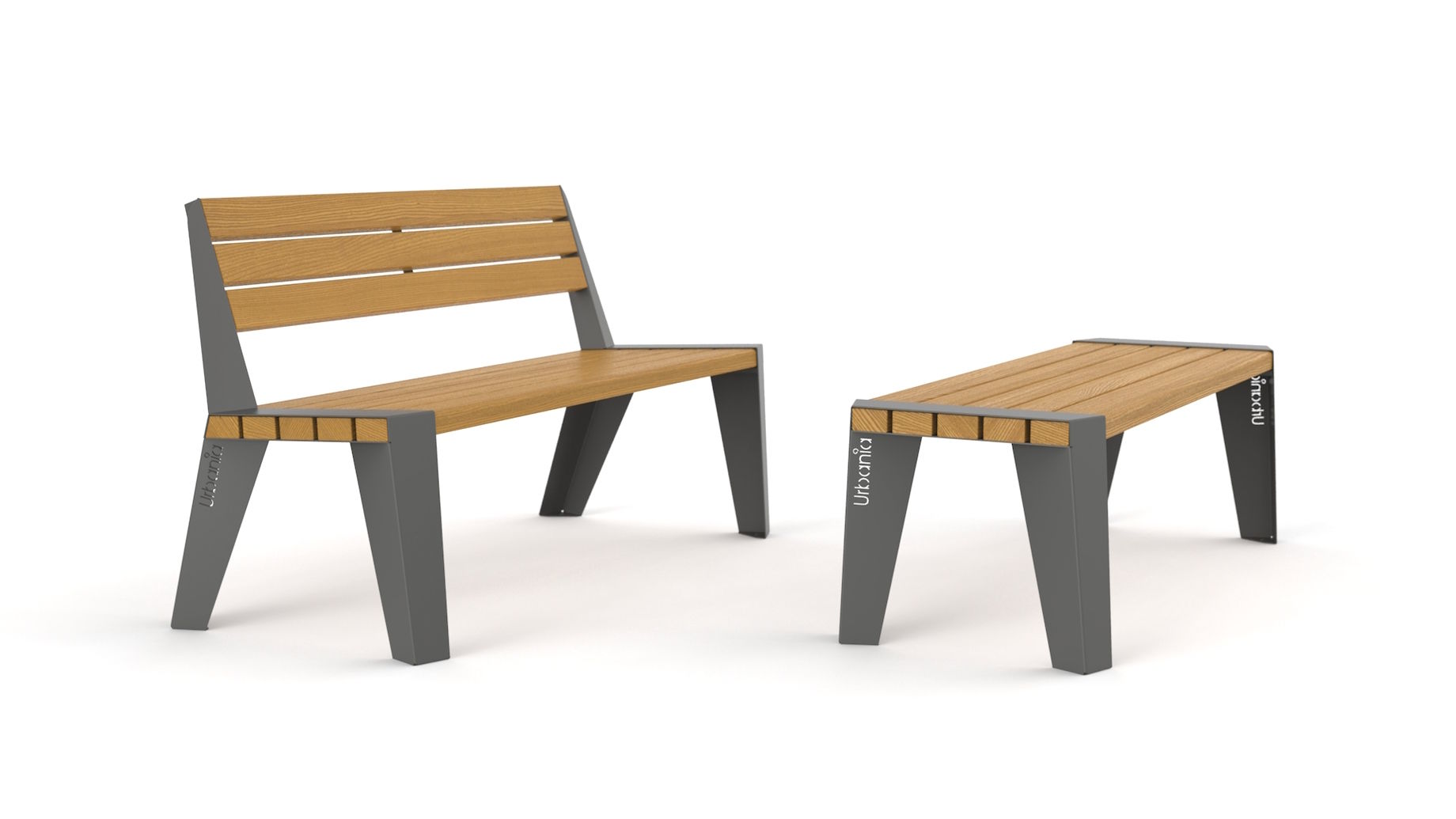 Bench Inspired by Origami
The unusual design of this series utilized the advantages of a bent steel sheet. The resultant shape achieves the high stiffness of the construction and the excellent resistance of the bench.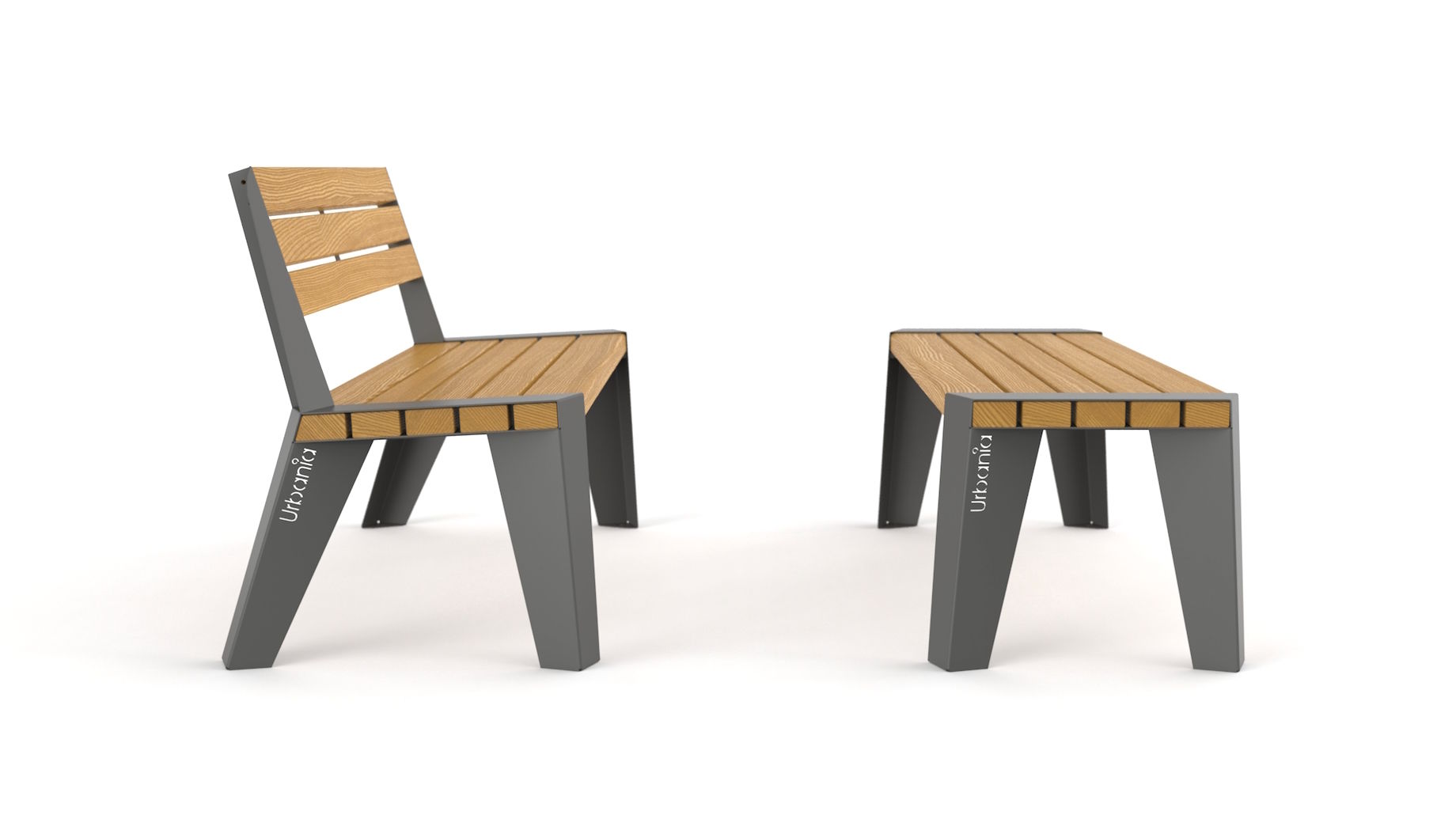 The benches in the same Lomeno design can be chosen with a backrest or without it.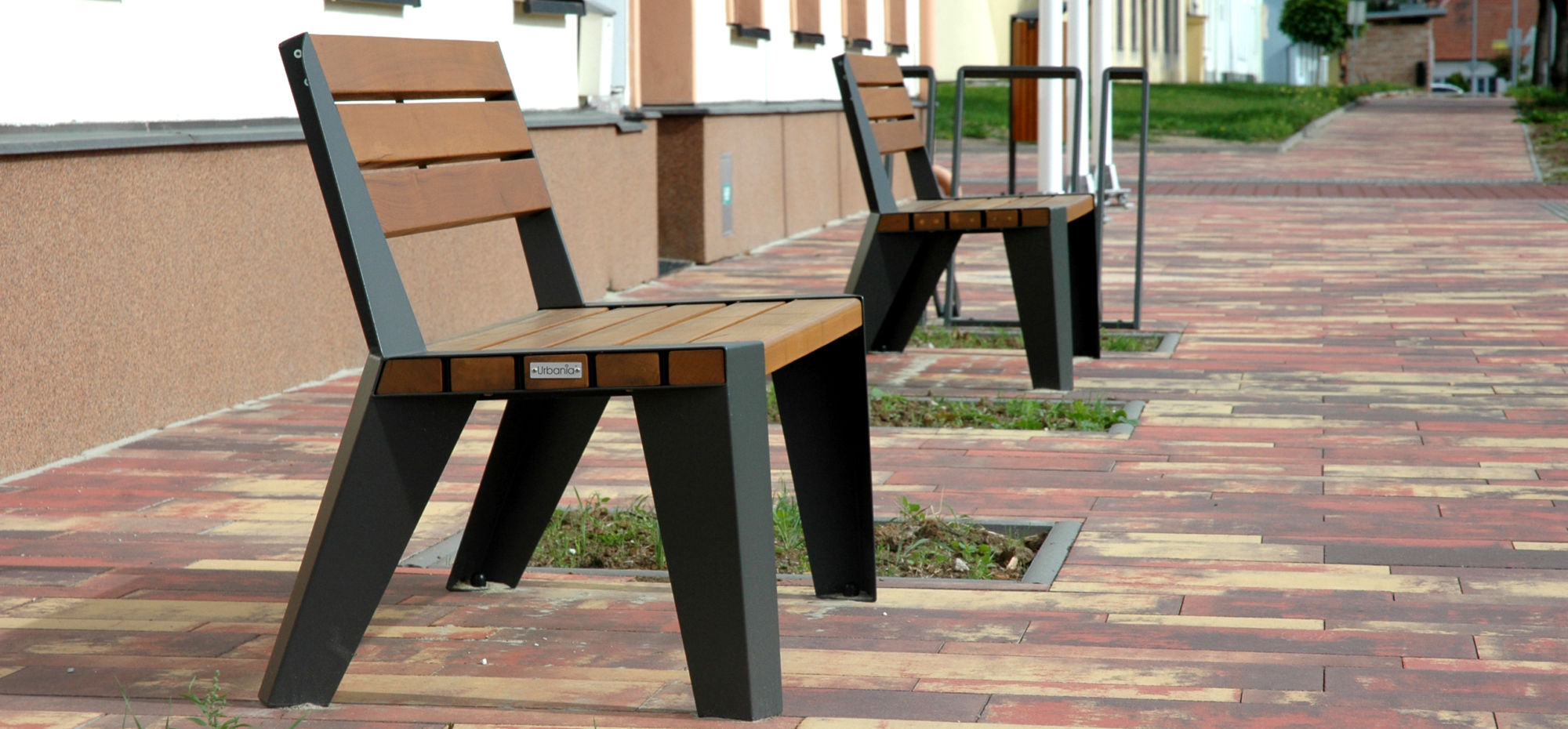 The sharp cut shapes of the bench make it suitable for modern parts of cities, housing estates or for shopping centers.
Bent steel sheet of 2.5mm thickness.
Steel painted with facade powder coating according to the RAL sampler on the hot-dip galvanized underlay.
Powder coating colour according to our RAL standard sampler. Other colours on request.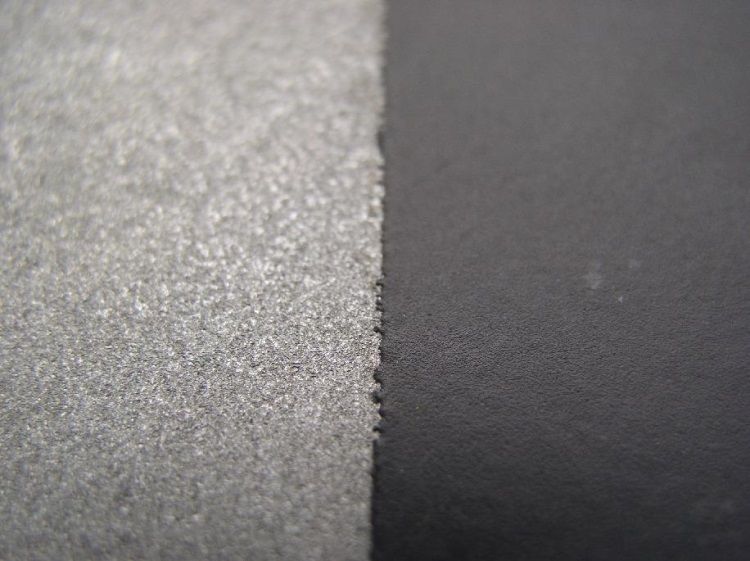 Surface Finishing
The base of the surface is hot-dip zinc. Thus, a protection of about 80 microns is also provided in the cavities of the structure. The construction can then be varnished with a powder coating. The resulting duplex layer has a total thickness of about 200 microns. All technological processes guarantee quality and durability up to 50 years in the exterior.
Massive 40mm thick blocks from acacia wood.
Wood in two variations – treated with protective finishing glaze or without it. Glaze colour according to OSMO sampler.