We have decided to go against time. To take a look in history to find a bench whose likeness is incomparable with any other. This is the classic one you all know.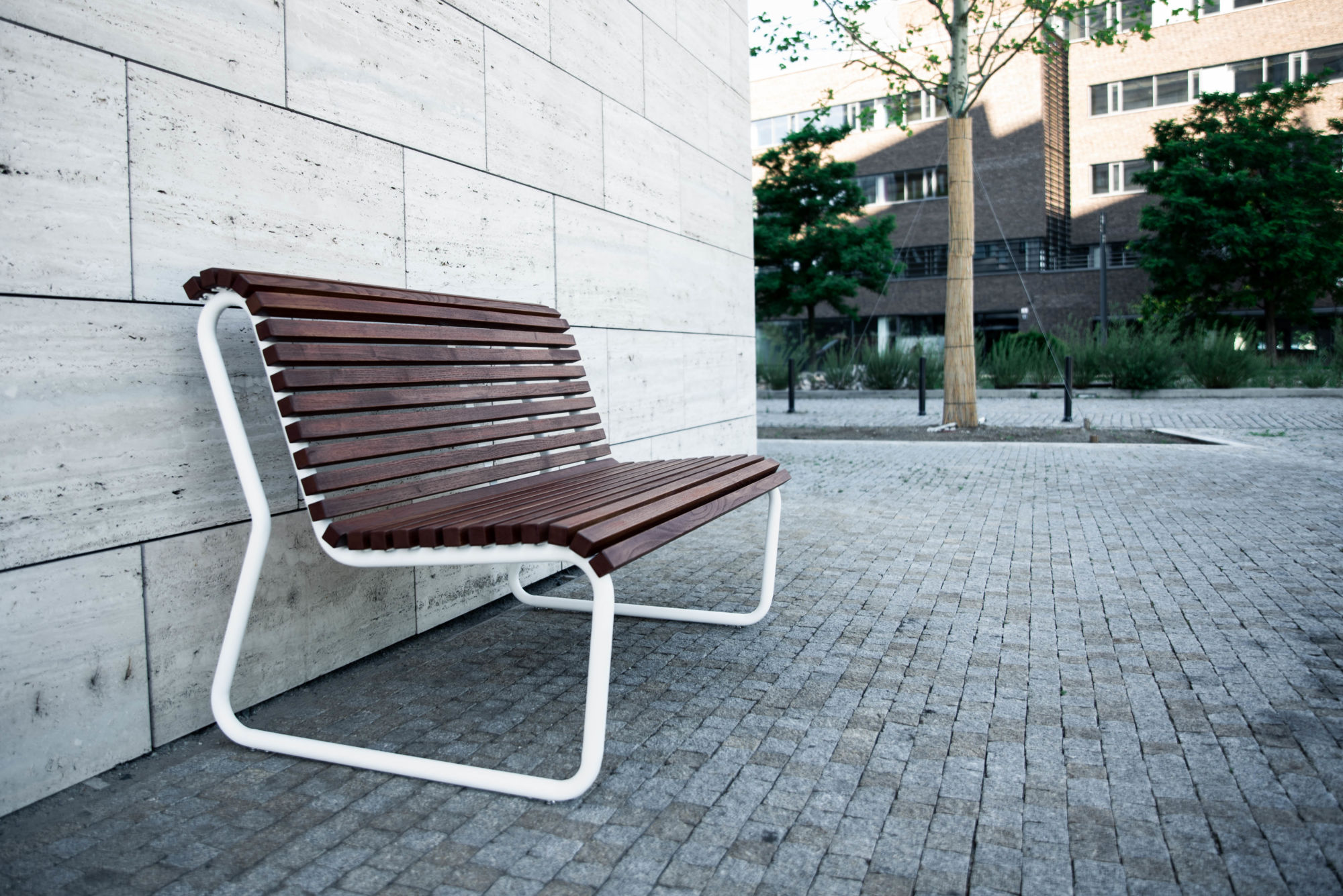 The Iconi outdoor furniture collection includes several options for benches, loungers, armchairs, tables and stools. All products complement each other and, thanks to their timeless design, fit into any environment.

For one, two or three people? We produce benches and tables in three lengths. The shortest is 60 cm long, the longer version is 120 cm and the longest is 180 cm.

There Are No Limits When It Comes to Color
As a direct manufacturer, we can afford to offer you any color of metal sides according to the RAL color standard. The wood coating can also be adjusted according to our book of designs.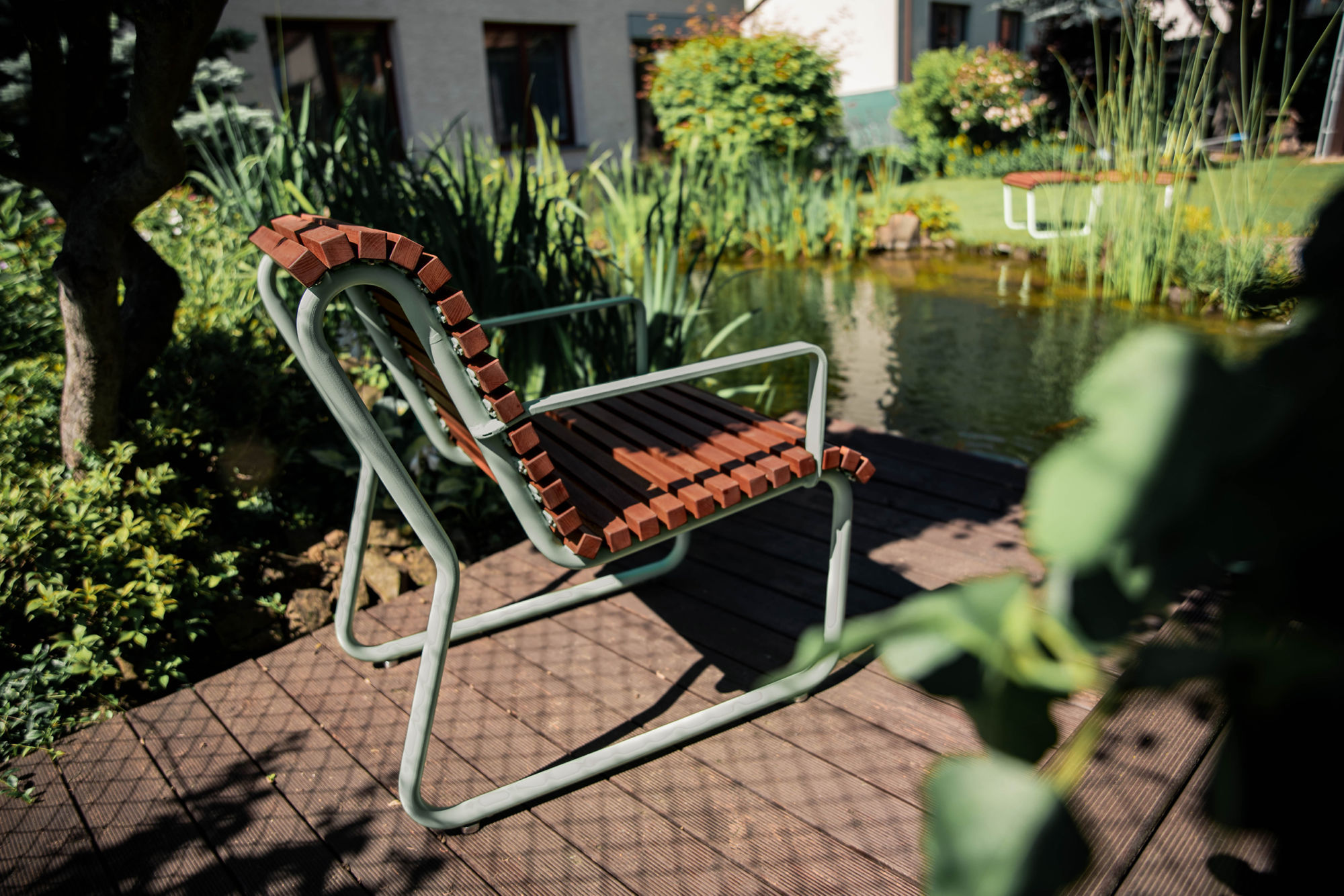 Suitable for All Spaces
The Iconi bench with its classic shape combined with modern elements will accent the outdoor spaces of cities, towns and villages. However, it is not just limited to public spaces. It can also make you happy in the shade of the trees in your garden or together with other Iconi elements on your house's terrace.
Safe Anchoring
While this is not obvious at first glance, Iconi benches can be anchored without any problems in several ways. The first option is hidden no dismountable anchoring, the second option is the classic anchor on the flange under or on tiles.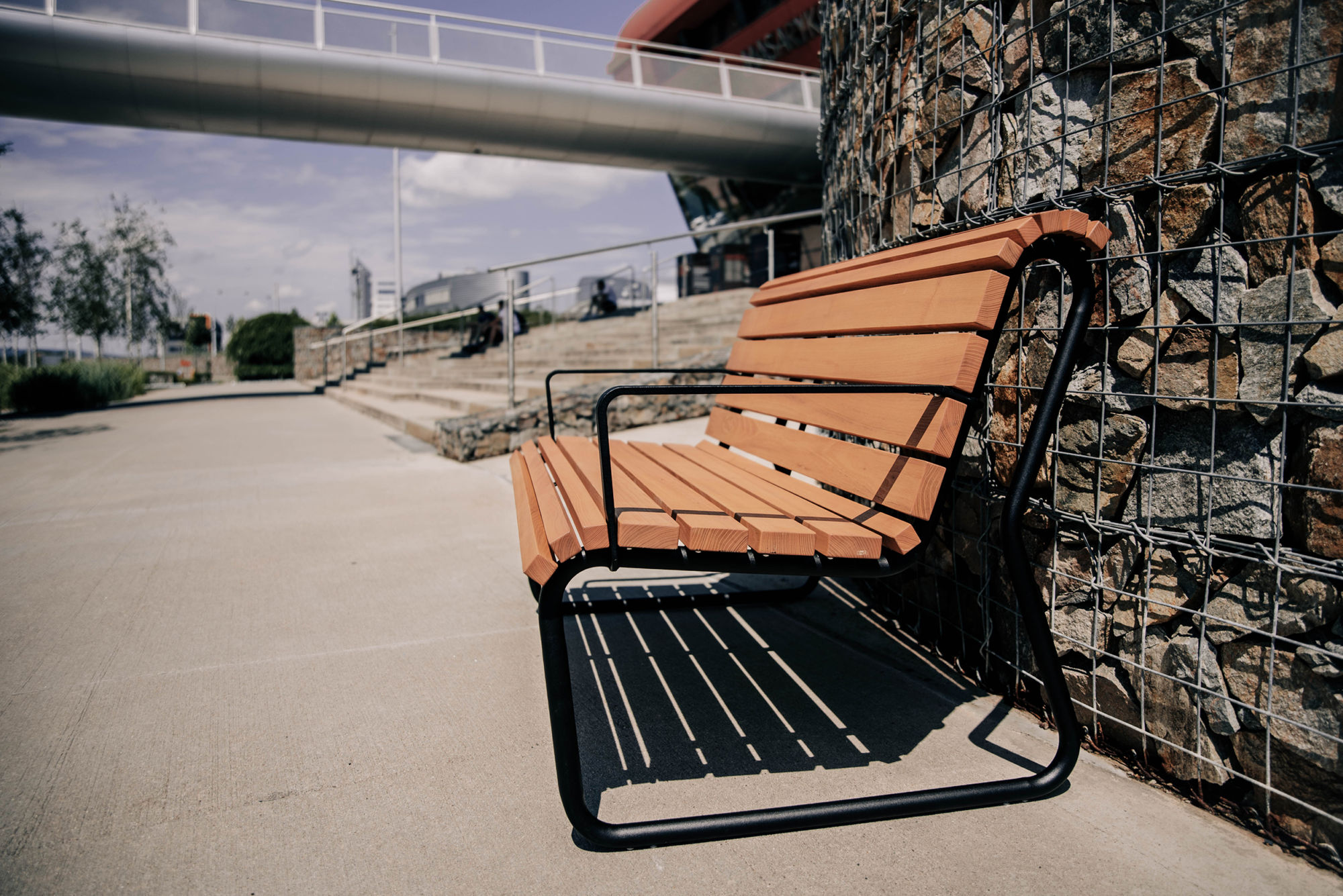 Laths or planks? With or without armrests?
Ketchup or mustard? Everyone prefers something different. That is why we also give you a choice whether you want planks or laths for your new furniture. You also have the option of choosing a bench with or without armrests.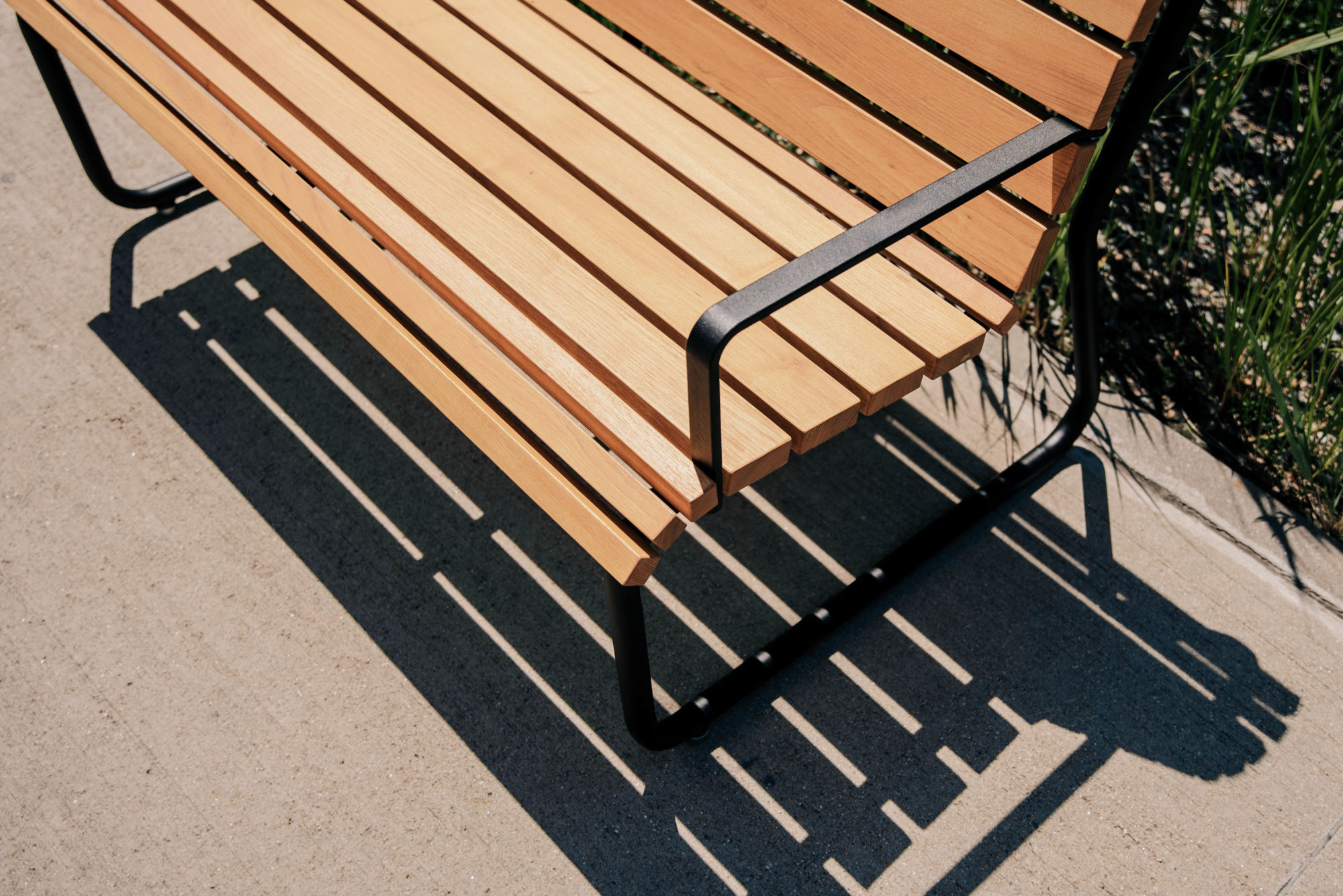 The steel tube sides bent into an iconic shape clearly announce that this is a modern bench. Although the bench looks airy and light, the bent metal construction and wooden slats ensure its high strength and durability.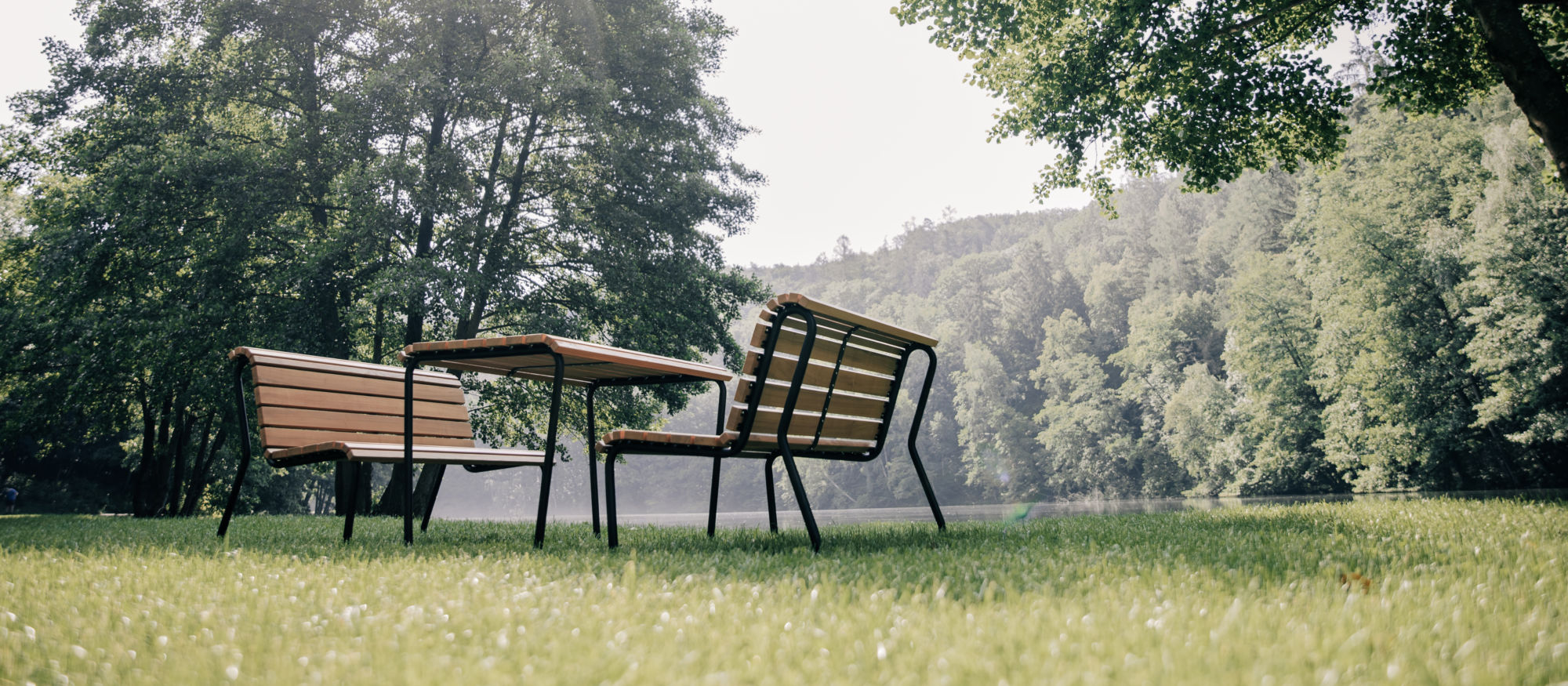 The wooden slats ensure comfort and a soft and light appearance. The end of the seat and backrest with a long arch gives the bench its character.
Construction welded from 30mm diameter steel bent pipes.
Cast iron painted with facade powder coating. Steel painted with facade powder coating according to the RAL sampler on the hot-dip galvanized underlay.
The colour of the powder coating according to our RAL standard sampler. Other colours on request.
Laths of 32× 32mm made of acacia wood nebo kombinace širších prken 73x30 mm a užších latí 30x30 mm.
Wood in two variations – treated with protective finishing glaze or without it. Glaze color according to our OSMO sampler.